*This post may contain affiliate links. As an Amazon Associate we earn from qualifying purchases.
Bell's Brewery, Inc. was established in 1985, during a time when there were few craft breweries in the nation and the idea of craft brewing was notional at best. The boys at bells brewing like to say their quest for better beer started out of a 15-gallon soup kettle, and their mission promises that each and every offering from their brewery will be flavorful, unfiltered, and made of quality ingredients.
Independent and 100% family-owned, Bell's brews over 20 beers for distribution and supplements that by offering many small-batch beers at their Cafe in downtown Kalamazoo. RateBeer alone has reviewed over 350 offers from Bell's over the years, and a recent article by Popular Mechanics even rates Bell's Two-Hearted Ale as number one out of the 50 Best American Beers.
THE BELL'S BREWING MISSION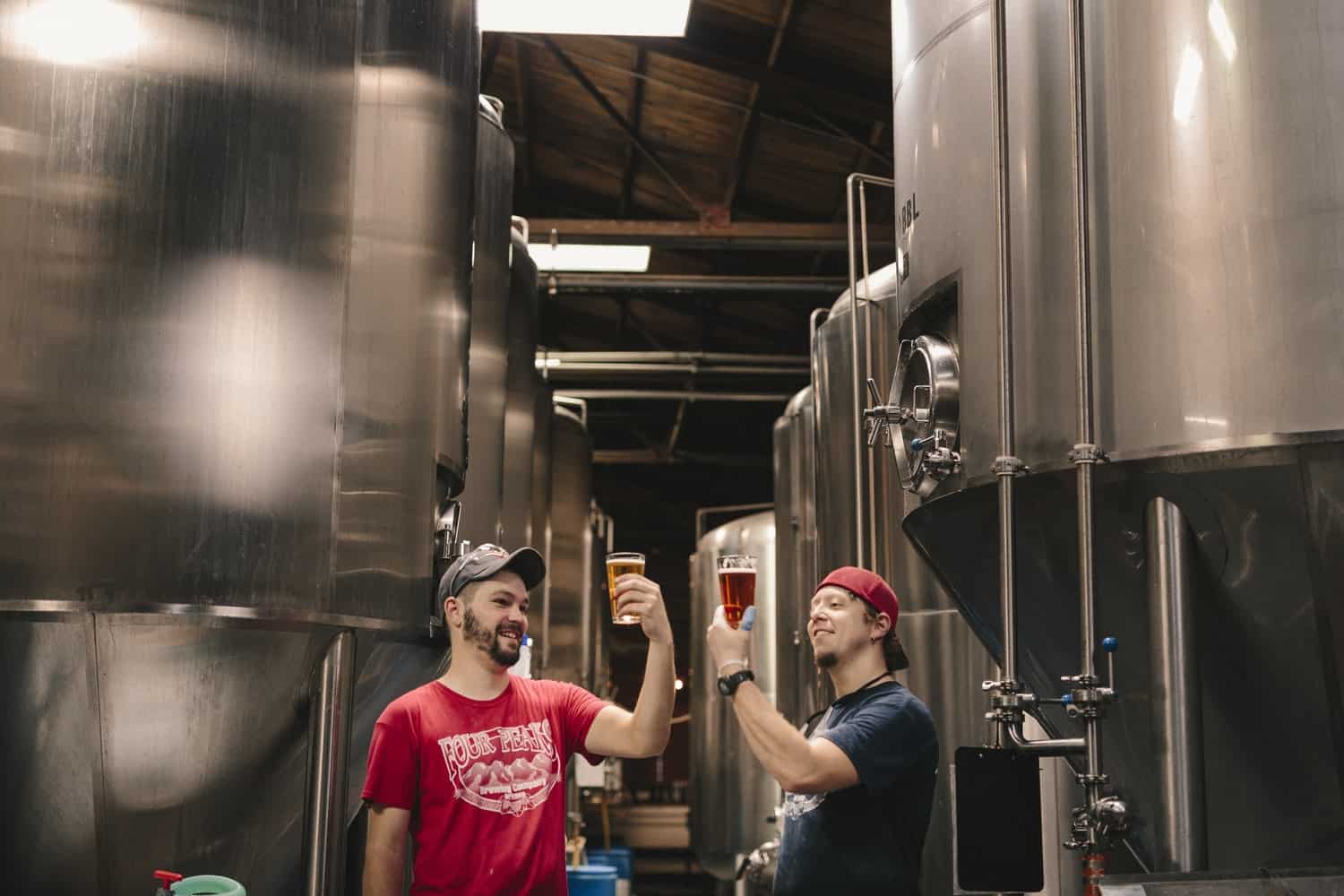 As the story goes, Larry Bell settled in Kalamazoo, MI after having attended Kalamazoo College. After a brief stint at a local bakery, he developed a keen eye for bread grains and fermentation, and, soon, he decided to go it alone by starting up his own brewery just down the road in Comstock.
His cafe followed 8 years later in Kalamazoo and continues to serve Bell's beer from the brewery nearby. A lot has changed since Larry first moved into the original 35,000 square-foot facilities in Comstock, but, by all accounts, he has stayed true to his mission "to be fiercely independent, 100% family owned, deeply rooted to our community, committed to the environment, and brewers of inspired beer."
Now, with over 500 employees, Bells Brewing distributes to more than 31 states, including Puerto Rico and Washington, D.C., and year-round offerings include Amber Ale, Kalamazoo Stout, Lager of the Lakes (a Bohemian pilsner), Oarsman Wheat Ale (wheat IPA), a porter, and the much heralded Two-Hearted Ale (American IPA).
Of course, brewers being who they are, they are creative by nature and don't always like to play by the BJCP style rules, so you will also find seasonal beers, specialty beers, and limited batch releases available only at the cafe.
THE TROUBLE WITH DISTRIBUTION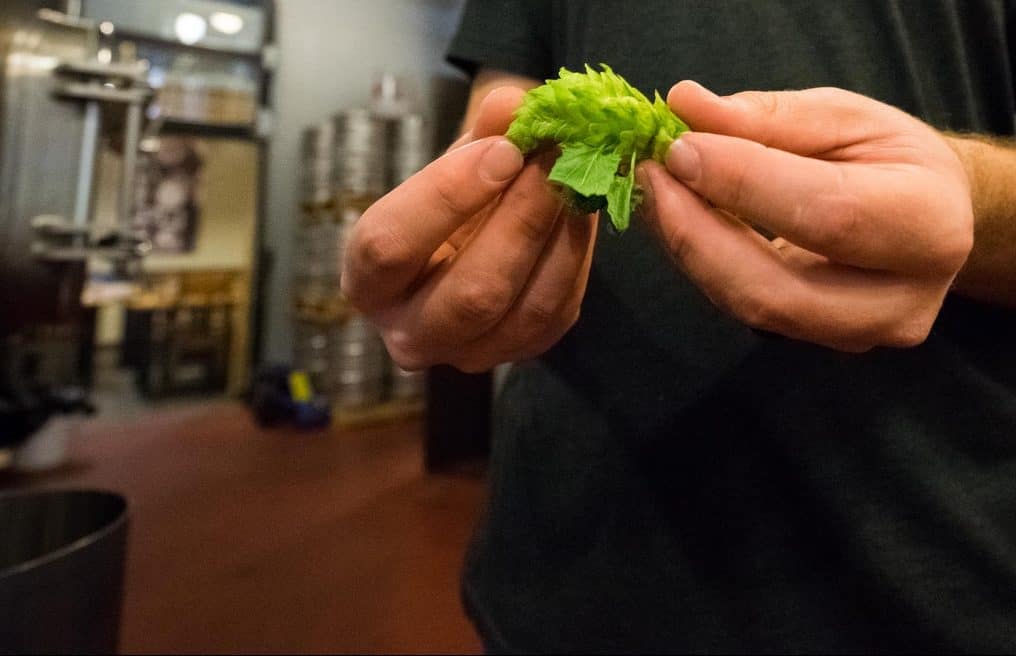 Beer is a live thing. Unfiltered, unpasteurized beer is even more alive. Therefore, as you might imagine, the problem of distribution is a complicated one. Sure, there are now refrigerated trucks and daily driving routes, but, even still, that live concoction capped in bottles or cans is always changing.
And back before the days of trucks and distribution, beer (or any live product) was extremely regional, and, until cultivated hops can along, extremely perishable. It is generally believed that the hops plant was first intentionally grown in the Hallertau region of Bavaria. The first documented proof of this came in 736 AD in the form of a ledger for a crop grown in Geisenfeld, according to one source.
Whatever its origins, one thing is for sure – without the bittering and preservative qualities of the hops flower, beer would have likely never become so popular or well distributed. Indeed, the IPA (India Pale Ale) style of beer is a perfect example of the power of hops.
The Brits have always been problem-solvers of a sort, and, in the late 1700's, the demand for beer was on the rise. The problem was that English outposts in warm areas, like India, was not conducive to brewing or storing beer. And, with working refrigeration still a century away, England was struggling to produce enough beer to fill the demand. The solution was, of course, to produce a beer that was more stable and could survive the hot Indian climate.
And George Hodgson, a businessman who ran a successful trade route, is the one who gets credit for inventing the high-alcohol, the high-hopped ale that we refer to as IPA today. Hodgeson was not a brewer, though, and his strong ale was soon replaced by tastier version. The upshot, though, was a style that would survive the long journey to India and hold up in the hot climate.
BELL'S BREWING TWO-HEARTED ALE RATINGS AND REVIEWS
So, as you may have already gleaned from reading this far, India Pale Ale can be tricky business to get just right and, by nature, it is a technically complicated, time-consuming, and expensive to produce. However, when one gets the formula just right, the results are nothing less than euphoric.
Bells Brewing Two-Hearted Ale is ranked 8th overall by RateBeer in its list of Bell Brewing beers. Further, notes include that all of Two-Hearted Ale's juicy goodness astonishingly comes from a single hops varietal: Centennial hops from the Pacific Northwest. It is also worth noting that when American hops are used to create an IPA style beer, the style may be referred to as an APA (America Pale Ale).
This distinction, made in the 1980's has now become blurred, but one thing remains clear – Two-Hearted Ale is "bursting with hop aromas ranging from pine to grapefruit," resulting, no doubt, from enormous hops additions in both the fermenter and the kettle. The upshot is a balanced and drinkability IPA that highlights the fruitiness of the hops flower while managing to offer a satisfying malty backbone.
It is also worth noting that any unfiltered IPA worth drinking, again and again, benefits from the development of a house yeast specific for the task, and Bell's Brewing has done just that. The result is what Popular Mechanics online calls the top beer in America, according to their The 50 Best American Beers list. It also gets 100 out of 100 for style points by RateBeer, as well as a 4.04 out of 5 user rating.
OTHER OPTIONS FROM BELL'S BREWING
It may also be worth noting that the brewery itself was reviewed by just under 30,000 reviewers and assessed as a 4.35 out of 5 by the same site. Moreover, Bells Brewing has also been in the news lately for their Batch 7000 Ale, HopSlam Double IPA, and Expedition Stout.
Having both been named in the Business Insider's20 Best Beers in the World article – the 7000 (now discontinued) grabbed a #19 ranking, the Double IPA bagged #18, and the Imperial Stout weighed in at #4.
Plus, a more in-depth look at Hopslam reveals six different hop varietals including a massive dry-hop addition of Simcoe at the end of brewing. It is the most complex hopping schedule on the Bell's Brewing beer line-up, and the result is a 10% ABV, 70 IBU 12-oz. can that is shelf-stable for 3 months.
On the other hand, their Expedition Stout offers a depth of malty flavors that is largely unmatched in the Imperial Stout landscape. Bell's claim that its Expedition Stout is one of the first Russian Imperial Stouts in the country, and that it is actually made with aging in mind. The huge malty body is marked by dark ripe fruit, chocolate, and coffee, and the flavors will continue to mellow and meld as they age in your in your pantry or cellar.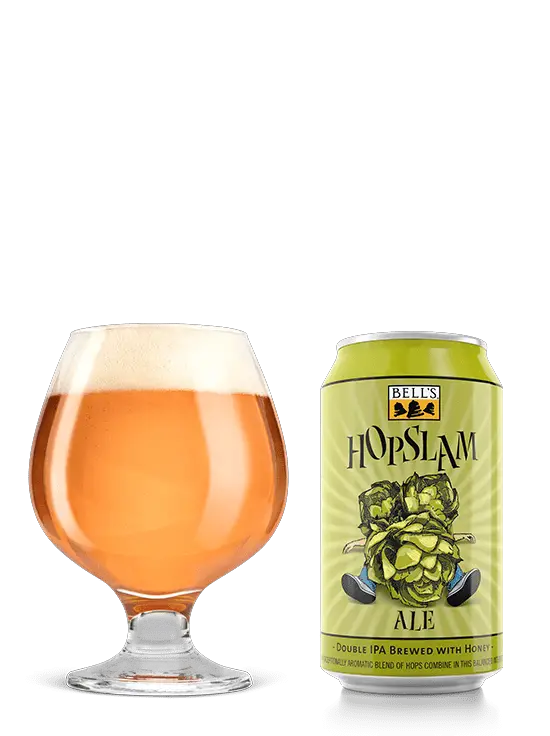 Additional beers from Bell's Brewing include porters, fruit beers, smoked beer, brown ale, barleywine, and sour/Belgian varieties. Moreover, you can find a Christmas strong ale and a doppelbock. The types and variety of beer being produced by Bell's Brewing are really quite Amazing considering Larry Bell started off with little more than a dream and nine employees over three decades ago.
BELL'S BREWING WRAP-UP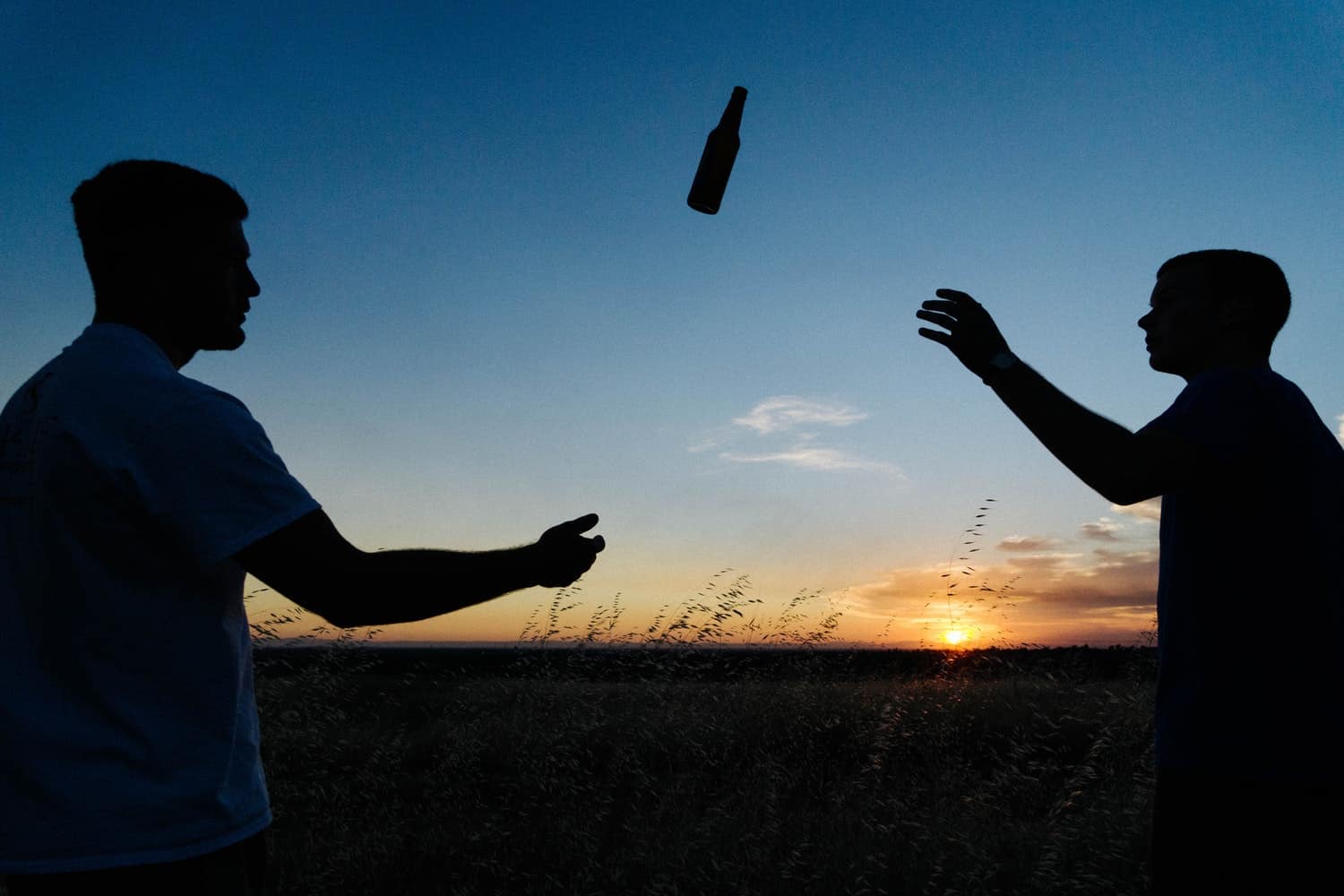 From a 15-gallon soup kettle to 500 employees and national acclaim, Larry Bell and Bell's Brewing has certainly come a long way. Maybe it is because of Larry's commitment to his mission, or maybe it is because, according to the National Brewers Association online, craft beer sales grew another 8% between 2017 and 2018 in a beer industry that is worth $111.4 billion in the US alone.
One thing is for sure, though. You do not make top beer lists simply by wanting it. And, in an article by the Brewing Industry Guide online, Bell admits there were some pitfalls at first. The first of which was that, even in the 1980s, the going investment to start a brewery was believed to be around $250,000. In the interview, Bell smiles as he remembers, "We opened [in 1985] up with a total of $39,000."
Bell also started with the modest goal of brewing 30,000 barrels, according to the same article, and he goes on to explain that some old brewers he had talked to suggested that 30,000 barrels might yield a "nice family business." Well, Bell didn't hit that mark at first. In fact, it took Larry until 2001 to reach that goal, 16-years after he first opened.
[amazon box="B076DD89M9,B016QT3UWS,B072PSVNJ6″ grid="3″]