*This post may contain affiliate links. As an Amazon Associate we earn from qualifying purchases.
BLUE POINT BREWERY RATINGS, REVIEWS, & MORE
The wheel was invented in around 3500 B.C. That's actually a bit later than one would have expected, but blame that on being inundated with cavemen scratching their heads while tinkering it out.
Even as impressive an invention that was – almost certainly one of the greatest mankind has ever achieved, we have an even more impressive accomplishment that predates that by millennia: beer.
In fact, while the first evidence of recorded brewing is found in the Epic of Gilgamesh, alcohol was already a commodity for thousands of years before that.
Across countless cultures that have risen up across this beautiful blue world of ours, the invention of beer has always found its way into every one of them, many times independently.
Fine beer is a part of human nature. It should be celebrated.
Fast forward a little bit to the modern era. Beer brewing has been a tradition held in communal human hands since we started agricultural development.
Like any good tradition, it's passed down and between families and friends, across continents, built businesses and inspired people to make things that matter.
Through all the countless people that have participated in honing the artisanal craft of brewing, every single event in history eventually lead to a couple of friends noticing something wrong in Patchogue, New York.
See, breweries don't need to break the mold. With something as ancient as beer brewing, it's hard to remake the wheel.
All you need to know is that in your little seaside town on Long Island, there's a criminal lack of fresh beer to go around. And there's nothing that beats fresh beer.
AND SO CAME BLUE POINT BREWERY
Photo credit: weelunk.com
Blue Point Brewery found itself a spot where New York needed it. With two decades of brewing and drinking experience, they've carved out a place for them in the world. There's pride to be found in that.
We're here to see if that pride is justified, based on their beer quality, variety, and the ratings and reviews that have been left on their doorstep.
This is information from the mouth of the public. When it comes to determining the worth of a good beer, there's no better than the audience.
MAKING GOOD BEER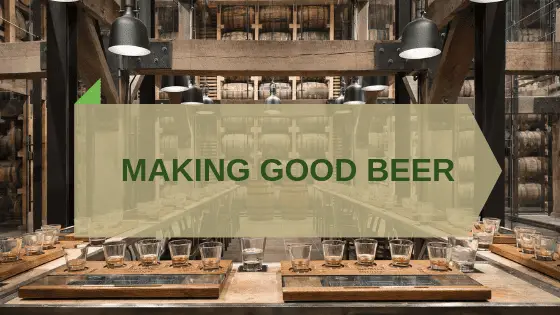 Photo credit: canva.com
There's no accounting for taste when it comes to personal preference. You may enjoy a light lager, while your father downs Guinness like it's water.
Appreciation varies from person to person. Even if you can't enjoy every beer brewed under the sun, a trained purveyor can still be objective about what separates the good from the bad.
Here are some of the things that make a beer good:
Appearance
Aroma
Flavor
Mouthfeel
That's more of a general guideline – every style of beer has their own design they're attempting to deliver. It takes some practice, knowledge, and experience to understand all the proper articulations that make any beer good.
WHAT MAKES BLUE POINT BREWERY GOOD
Photo credit: canva.com
That's what we want to know, isn't it? What is their claim to fame? The brewing and distribution of subpar beer is an insult to all consumers. The onus of that responsibility falls on Blue Point Brewery's shoulders to uphold.
Breweries are designed to be their own creature separate from your average bar. They have a reputation to uphold, an image to maintain.
Atmosphere – that's the big distinction between the two. Atmosphere breeds appreciation for a good beer, putting you in the relaxed mindset to pull back from everything. Grab a high-quality beer and actually taste it.
Blue Point Brewery knocks on every door for that. A mix of outdoor-indoor seating, dog-friendly, food trucks, anything to provide the ideal social hub for you and your friends. It's a bit of home, a bit of culture, and a bit of an escape all up in itself. It gave what Patchogue needed.
And of course, what's a brewery without beer?
THE BLUE POINT BEER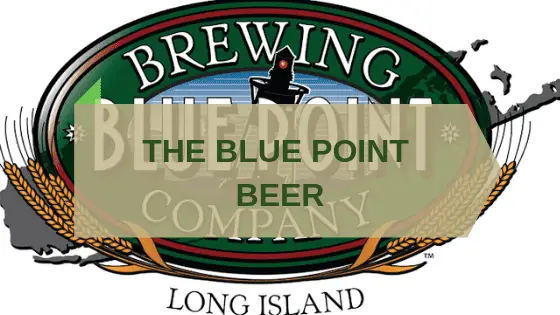 Photo credit: canva.com
A brewery without variety is a brewery without wings, and variety it has. There's a continual flow of options running through this brewery, offering new experimental flavors on a frequent basis to both experiments and to keep interest.
In-house beer is, of course, vital to the life of a business, but what if you don't live in New York? What if you want to bring some liquid amber home to enjoy on your own time?
Blue Point's got you covered there too.
1. TOASTED LAGER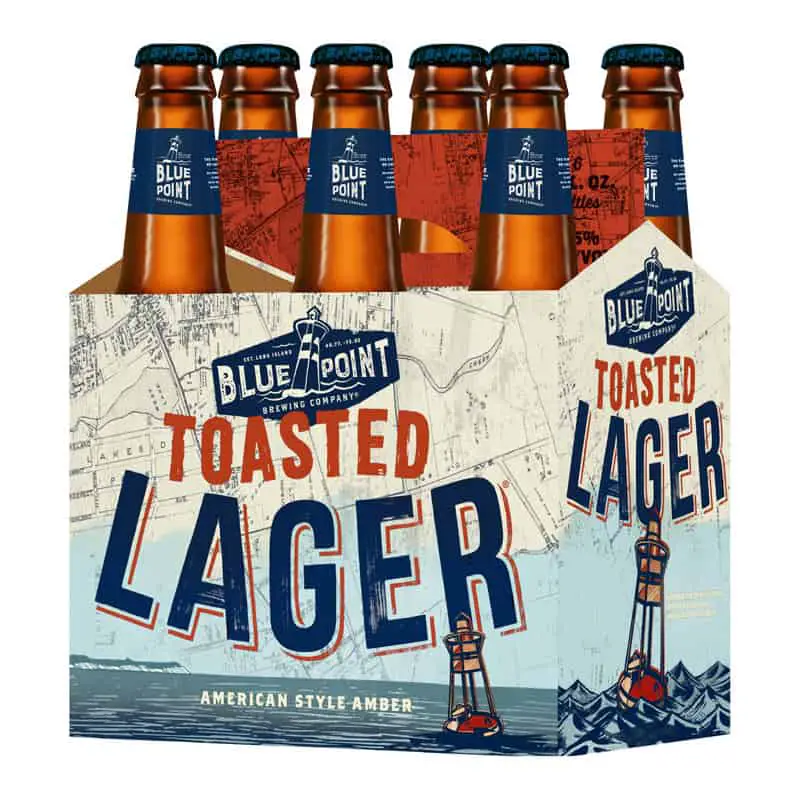 Photo credit: newyorkbeverage.com
This one deserves its own spot all to itself. It's special. Restaurants will often frame the first dollar they ever made as a trophy and a monument to their pride. Blue Point's Toasted Lager is like that in some regard. It was the first beer they started with.
A signature beer needs a signature taste. The Toasted Lager answers that call with six different grains thrown into the brew, designed the balance of the malts and the hops that might otherwise cause a little bit of turbulence. The care and love put into the concoction are evident through the aroma: waves of grain and malt, punctuated by notes of citrus-laden hops.
And that "toasted" in the name, that's a good moniker, don't you think? It derives from the process that brings all the unique flavors of the beer together: their direct-fire brick kettle.
The Toasted Lager is here to make a point: Blue Point Brewery loves what they do, and it's all they care about doing. Everything past good beer is secondary. And they can say that with confidence since the toasted lager took home the World Beer Cup gold medal for its quality.
2. YEAR-ROUND
Photo credit: pennlive.com
The toasted lager is joined by a camaraderie of beers that Blue Point Brewery makes in any of the twelve months. They're staples in the regimen, cause seasonals are just what they mean: seasonal. You'll always need that old reliable to fall back on when fall turns to winter, winter to spring, and so on.
Blueberry Ale: The Blueberry Ale is a smooth, well-rounded session ale with only hints of blueberry flavor. The real fruit sensation is all in the aroma where it should be.
Hoptical Illusion: Hop lovers need a stand-by-me, and this one will probably suit you quite nicely.
Mosaic Session IPA: Strong without a punch, West Coast-style beer with a killer aroma. It carries a lot of history on its back, and it's been in Blue Point Brewery's retinue for just as long.
3. SEASONALS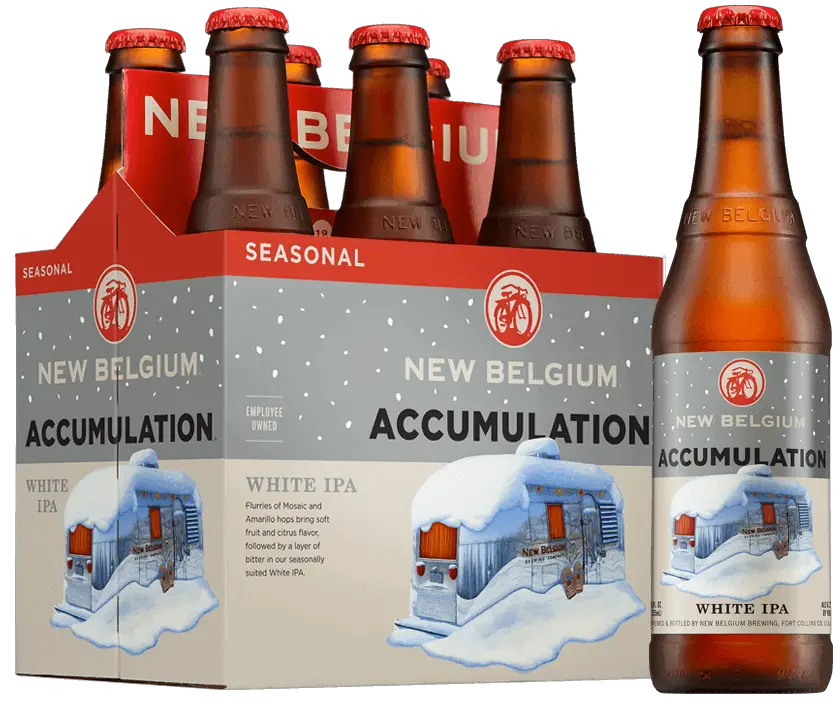 Photo credit: brewbound.com
You'll have to wait on these selections until they roll back into their yearly time frames. They're worth the wait, though, so you'll have to jump on the train before it passes you by.
Winter Ale: A spiced, hardy ale perfectly suited for the cold months.
Honey Robber: A little bit of honey with citrus notes and brewed with six different grains.
Summer Ale: A light, tart ale situated for the warmer climes of the year.
Pumpkin Ale: An ale with pumpkin flair for the festival season.
Oktoberfest: The historical beer for celebration.
4. SMALL BATCH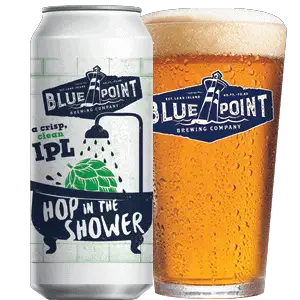 Photo credit: wonderfulisland.org
Quite frankly, they've got too large a selection of small-batch beers to do anything but weigh down the page. The Blue Point Brewery line of small-batch beers does nothing if not provide a whole variety of beers to provide for every notable atmosphere and preference. If you love the ocean, and the smell of the salt on the air, then these can provide the perfect complement to that experience.
5. OYSTER SERIES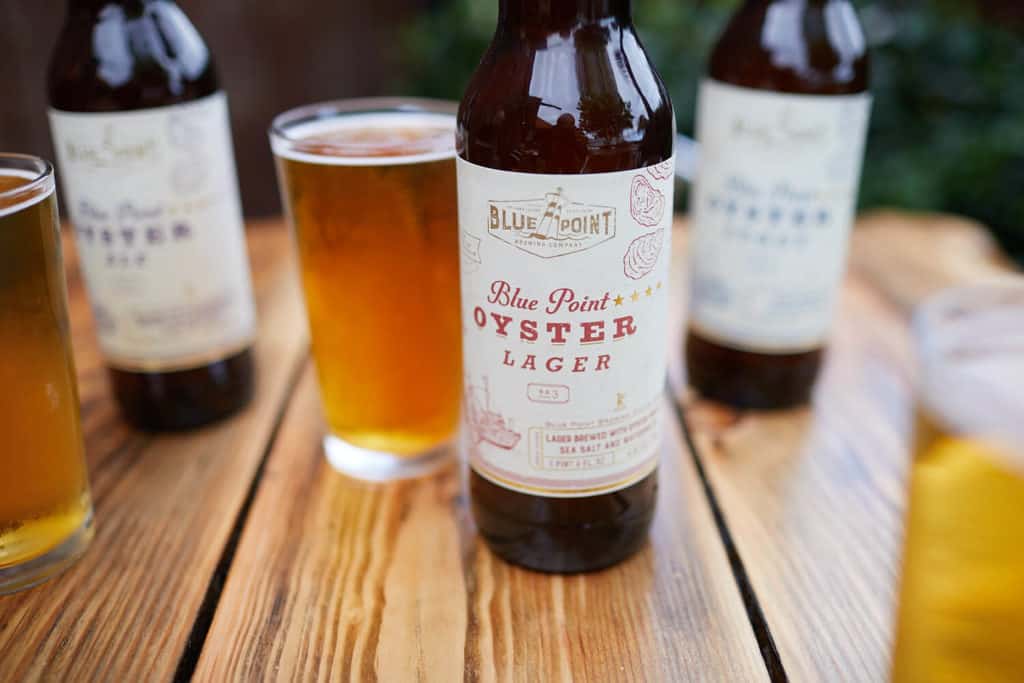 Photo credit: ddw.com
Their most recent, and perhaps most innovative, line of beers is their oyster series. It's a modern take on a traditional style, emulating the age-old effect oysters had when paired with beer. As of now, they only have one beer available in the series, but as time rolls on they'll be revealing new innovations.
6. BARREL-AGED SERIES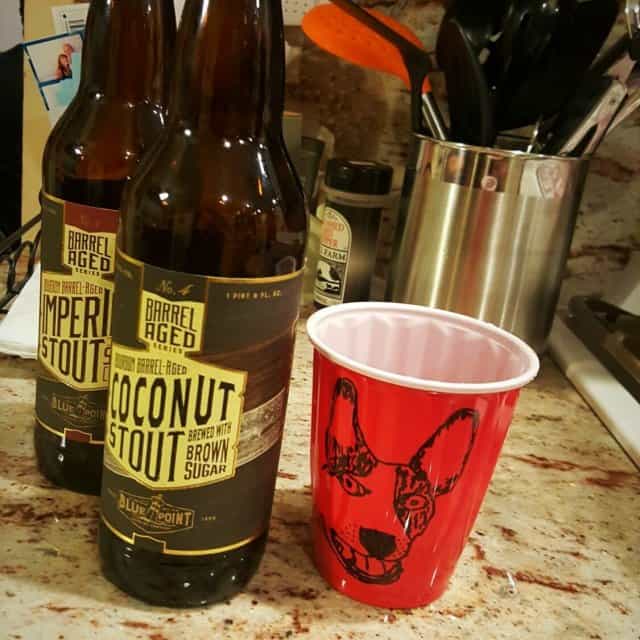 Photo credit: untapped.com
These are handily the most valuable, rich selections you'll find on the list. However, due to the nature of the process, the barrel-aged series of beer is extremely limited, so if you find you have an opportunity to taste, you'd best take it.
Bourbon Barrel-Aged Imperial Stout with Sour Cherries: A Russian Imperial Stout with a hint of sour cherries and vanilla notes.
Rye Whiskey Barrel-Aged Rastafarye: A spicy aged rye malt accentuated with caramel and molasses characteristics.
Rum Barrel-Aged Imperial Red Ale: Defined by oak notes, molasses character, and finished with hints of vanilla.
Bourbon Barrel-Aged Coconut Stout: Contains dark chocolate notes, deep coconut flavor, and enhanced by coffee, brown sugar, and molasses.
THE REVIEWS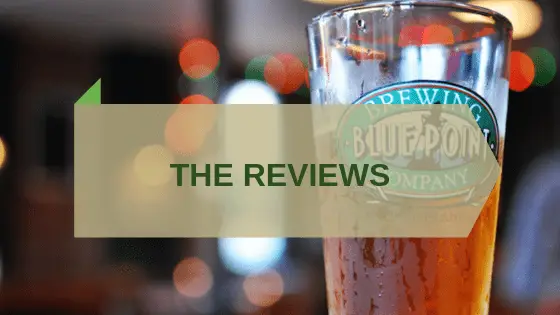 Photo credit: canva.com
If there's one thing the people can agree on, it's that Blue Point Brewery delivers on providing substantial selection, flavors, and quality. With a crowd that massively approves of the quality of the brewery and its subsequent amenities, there's little to be said.
Fans of the establishment laud it for its open space, music, and food to make the best of your day. However, its popularity, especially in the summer, can make things a bit uncomfortable. Due to the indoors being a little bit small for preference, the bar tends to fill up, which can slow everything down. If you're a fan of live music, that's fantastic, but combining that with general noise level – especially from the younger crowds – and the picnic seating can sometimes get a bit cramped.
So find a day where it isn't! Blue Point Brewery provides plenty of entertainment, from badminton to Jenga, and doesn't cease to service with a smile. The atmosphere, vibe, and character of the place are worth experiencing in the flesh.
THE RATINGS
Photo credit: canva.com
By and large, the Blue Point Brewery earns itself from 4 – 4 ½ out of 5. Its location, setting, and products are charming. The beer, both from the market and the establishment, are cheap, delicious, and refreshing.
Agreeing with the crowd, the Blue Point Brewery earns itself 4 ½ out of 5 stars.