*This post may contain affiliate links. As an Amazon Associate we earn from qualifying purchases.
Whether you're watching your weight or watching the game, there are few better things to drink than light beer. Although some beer fans like to besmirch light beer, they can actually be just as delicious as their regular counterparts. Determining which light beers are best can be difficult, however. There are so many to choose from, and their differences may be too subtle for the average drinker to notice. Luckily, we've done all the hard work for you. In this list, you'll find a guide to the top 10 best light beer brands on the market today, including the pros and cons of each, as well as other pertinent information. That way, you have a better idea of which brands you are likely to enjoy.
Product FAQs
What is light beer?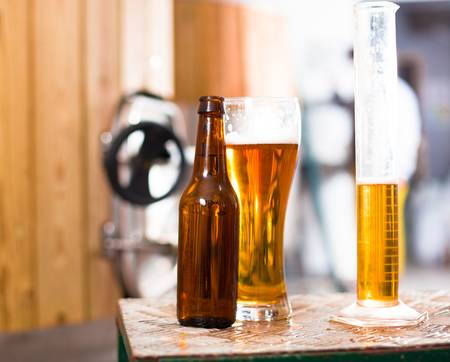 Photo Credit by 123rf.com
Light beer is the best-selling type of beer in America, as Bud Light, Miller Lite, and Coors Light are the top three best-selling selections. Light beer is brewed exactly like other beers, but the only difference is that it's made with fewer calories while still maintaining alcohol levels. That means individuals are able to drink them for longer periods of time—say, the whole length of a football game—while not feeling it too much the next day.
How Is Light Beer Made?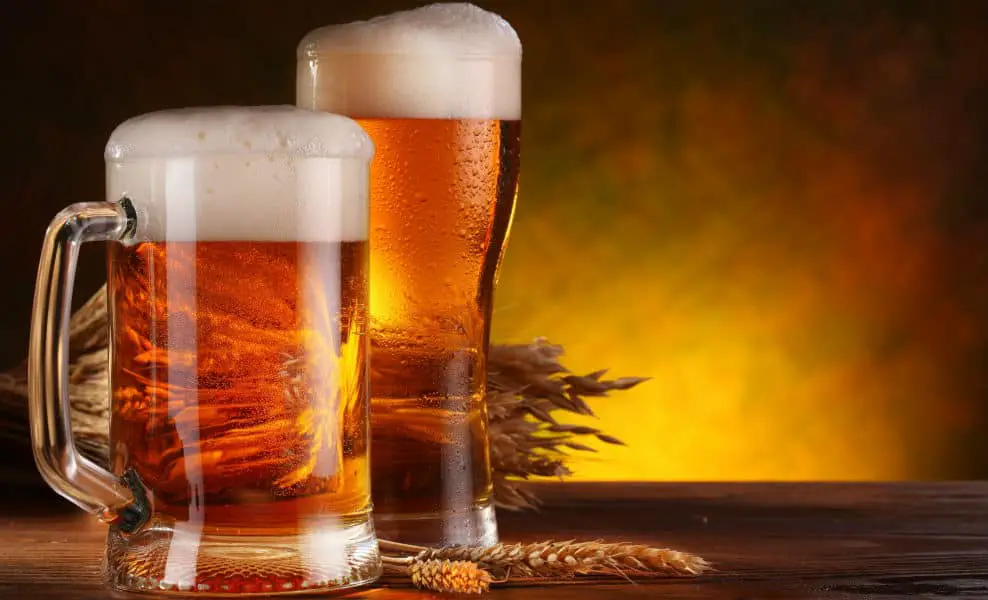 Photo Credit by grancaffegambrinus.com
Many individuals think light beer is made simply by adding water to dilute already-made beer. This is not the case. In fact, light beer can even be more complex than regular beer. First, brewers have to break down more starch in already-brewed beer by adding an enzyme to turn starches into sugars. Then they add yeast, which converts sugars into alcohol. As the number of carbohydrates decrease, the alcohol content increases, so brewers have to dilute them by adding more water.
What Are Its Benefits?
There are several benefits to light beer that make it the best-selling type of beer in America. Here's a quick run-down of the features people love it for.
Photo Credit by Onlymyhealth.com
Fewer Calories – A regular Budweiser may have around 145 calories for a 12 fl. oz. beer. A Bud Light, on the other hand, clocks in around 110 calories. While a 35 calorie deficit may not seem like a lot, after knocking back a few, the calories certainly begin to add up. Plus, with fewer calories, you can drink more beer at the same time and feel better about your weight. For individuals counting calories, light beer can be a great way to drink beer. 
Lower Alcohol Content – Light beer also contains a lower ABV, or alcohol content. That means individuals are able to have more drinks while becoming less intoxicated. This can help individuals moderate their intake and have better control over the amount of booze they're drinking. If an individual has to drive home after drinking a few beers, she or he can be better off drinking light beer, as it won't cause that person to become as intoxicated, which leads to driving better and safer. For longer drinking sessions, whether all afternoon or well into the evening, individuals can drink light beer while keeping their intoxication levels lower.
Simpler Taste – Several individuals do not prefer the taste of regular beer, finding it too harsh and strong. Light beer, however, tends to have a much simpler taste profile. The beer itself is diluted with water to make it less strong, which means that it has a lower barrier for entry in terms of taste. Some people prefer light beer to regular beer and drink only that, while others use light beer as a stepping stone to more advanced beers. Light beer also tends not to overwhelm the drinker over large drinking sessions, as heavier IPAs or stouts can.
Less Filling – Because light beers are heavier on the water content, they tend to cause a less filling feeling in the stomach. While drinking a Guinness or similarly-heavy beer can cause near-immediate fullness, the same person can drink a Bud Light or three in that same time and not feel the same effects. Light beers tend to be preferred for long drinking sessions for this very reason. Plus, since alcohol is often consumed with food (in fact, most doctors say individuals should always do this), less-filling beers means more room for food in the belly, ensuring that an individual has something to soak up all the alcohol.
More Affordable – Finally, light beers tend to be less expensive than regular or craft beers. Most individuals buy regular or craft beers in 6- or 12-pack cases, while light beers are often sold in higher amounts, like 12-, 18-, or 24-pack cases. Since they are cheaper to buy, individuals often buy more of them, as they can drink more of them because they're less filling and more diluted.
owN We Reviewed
To determine the best light beers, we heavily researched different beers. This includes reading about their flavor profiles, statistics, and price ranges. Additionally, prior taste testing was included to figure out the precise flavors of each beer. After taking several features into account, including price range, taste, alcohol content, and distribution, we determined the top 10 list you see below.
Overall Price Range for Light Beer
Light beer is generally more affordable than regular or craft beer when sold as single cans or drinks, but is often sold in larger groups like 24 packs. The range is generally from around $15 for a domestic 24-pack to around $30 for an imported 24-pack. For example, Natural Light clocks in around $16.99, a domestic, while Heineken Light comes in around $27 for the same amount. That being said, light beer is cheaper on the whole.
Top 10 Best Light Beer Brands
Here are the top 10 best light beer brands we found according to our research. Below you'll find the pros, cons, and average price for a 24-pack. The precise prices can differ across state lines, but the numbers listed should give you a general idea of how much each beer costs relative to the others.
Bud Light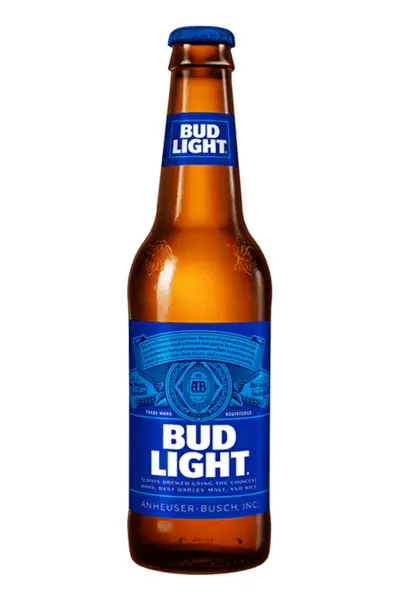 Photo Credit by drizly.com
This American-style lager is the best-selling beer in America for good reason. It's everywhere, and offers a crisp, refreshing taste with a smooth finish. It offers some of the best carbonation available on this list, a big weakness of a lot of light beers. Plus, its wide distribution means you can obtain it nearly anywhere in the U.S.
Price: $18.99 for a 24 pack
PROS
CONS
Some bars may not carry it in favor of Miller products
Miller Lite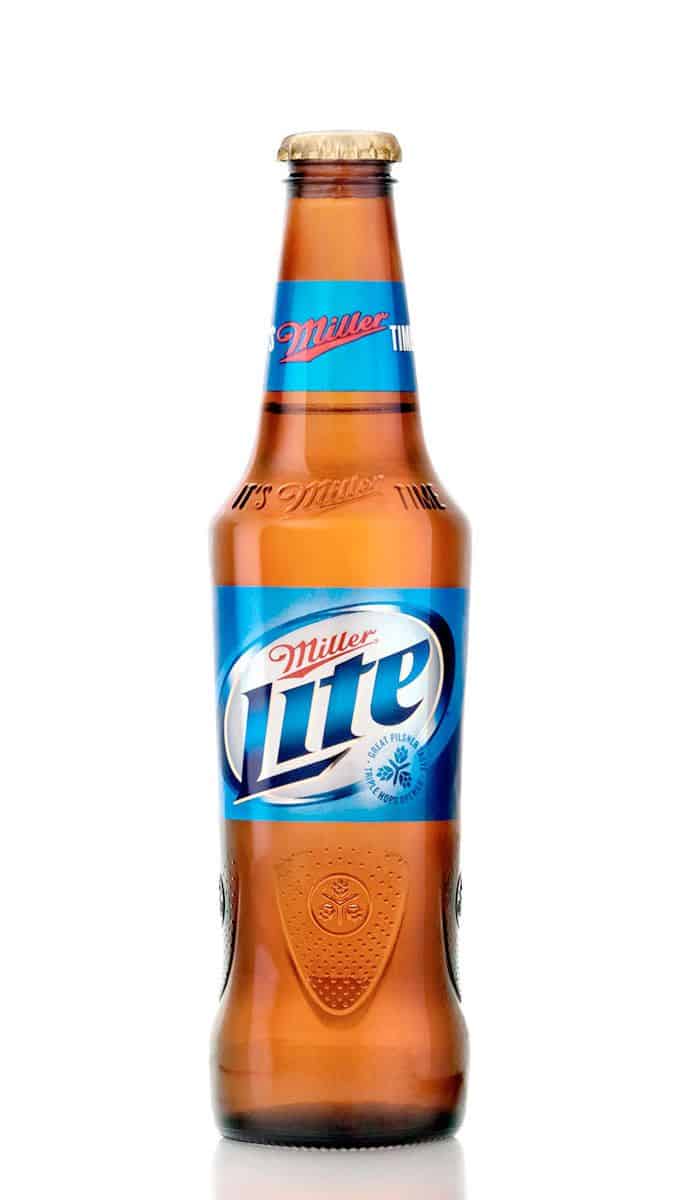 Photo Credit by pinterest.com
For a complex taste without the bloat normally associated with beer, Miller Lite is a wonderful second choice. This pilsner offers a crisp and clean taste. At 96 calories, it's still able to clock in under 100, making it a perfect beer for those counting their calories. With a wide distribution, you should be able to get Miller Lite no matter what state you're in.
Price: $21.99 for a 24-pack
PROS
Wide distribution, low calories
CONS
Some bars may not carry it in favor of Budweiser products
Michelob Light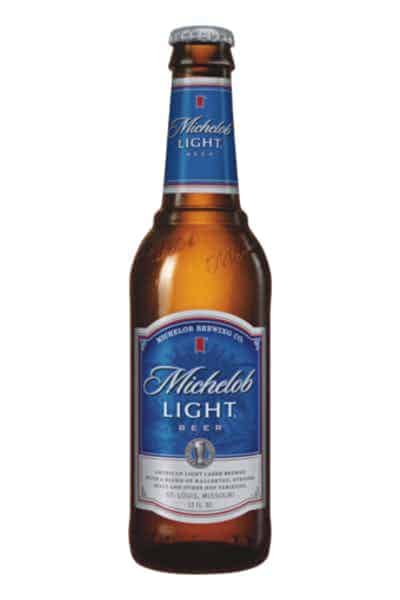 Photo Credit by drizly.com
Full-flavored with low calories, this is one of the top light beers on the market. While not as popular as Bud Light, Miller Lite, or Coors Light, Michelob Light still has its fair share of fans. It offers one of the more complex flavor combinations on the market, including spice, citrus, and malt. You can find it everywhere, but it still lags behind in popularity.
Price: $18.99 for a 24-pack
PROS
Great taste, wide distribution
CONS
Not as popular as other light beers
Coors Light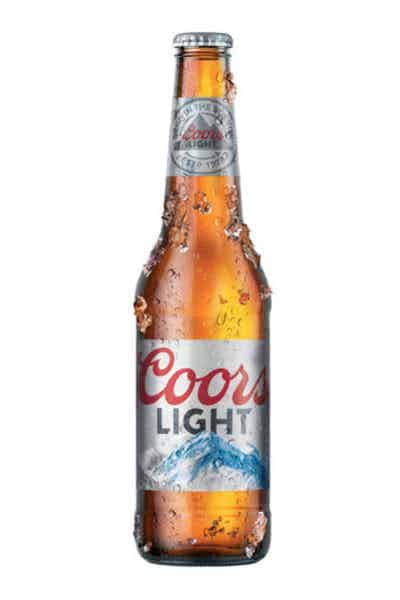 Photo Credit by pinterest.com
Fresh from the Rocky Mountains, Coors Light is one of the best-selling beers in the U.S. today. It offers a smooth drink with refreshing glacier water, and at its low price, it's no wonder Americans are gaga for it. Some argue that it tastes more like glacier water than beer, but for low calories and alcohol content, it can't be beaten.
Price: $19.99
PROS
Wide distribution, affordable
CONS
Sam Adams Light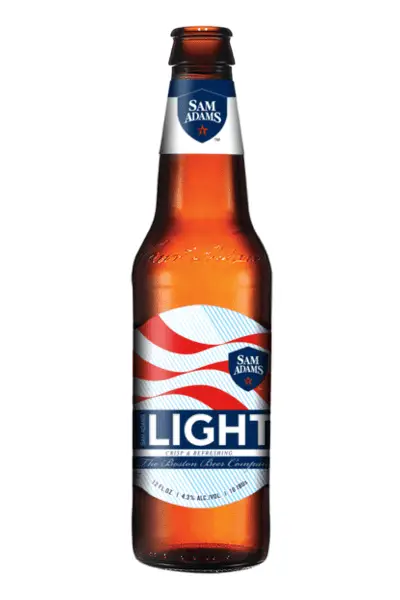 Photo Credit by drizly.com
Very popular on the east coast, Sam Adams hasn't caught on as much in the rest of the U.S. However, it offers a nice flavor with almost zero aftertaste. Some may prefer a less sweet beer, but overall, the flavor is nice. It's distributed to liquor stores across the country, but may not be in every bar.
Price: $26 for a 24-pack
​
PROS
Wide distribution in liquor stores
CONS
Taste can be too sweet for some, not as widely distributed in bars outside of the Northeast
Corona Light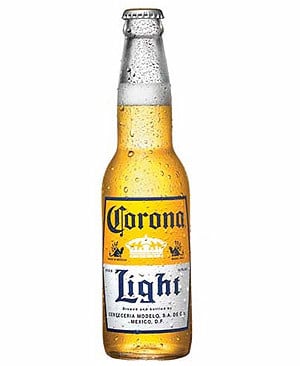 Photo Credit by beerstore.com.au
The premier beach beer, Corona Light was made for a sunny afternoon by the surf. It's one of the lowest calorie options on the list, though it's lighter on the alcohol and taste compared with Corona. With a lime, however, it's hard to beat, especially when you're at the beach. That being said, this may not be the ideal beer for any time of the year or the wintrier seasons.
Price: $27 for a 24-pack
​
PROS
Perfect beach beer, low calorie
CONS
Not so good for the colder months
Amstel Light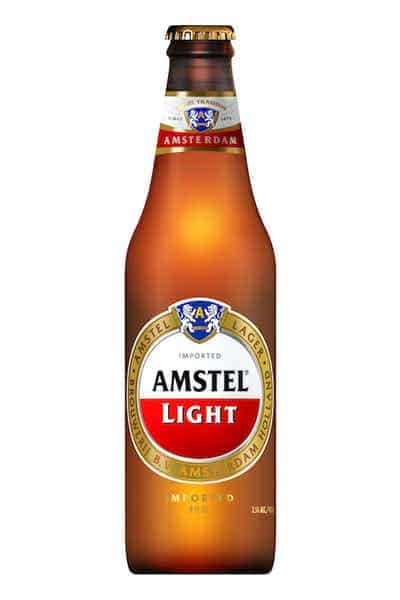 Photo Credit by drizly.com
With a low ABV, Amstel Light is tasty Dutch beer that offers a little more flavor than its American light beer counterparts. That means you can drink more of it and enjoy it more while also not getting as intoxicated. It does cost a little more than the other beers on the list, largely because it's an import.
Price: $26.99 for a 24-pack
​
PROS
CONS
Yuengling Light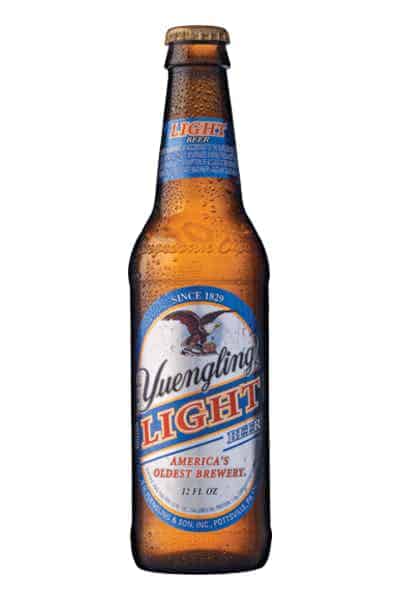 Photo Credit by drizly.com
This lager tastes great and has an ABV lower than 4.0, which means you can guzzle these all day and wake up the next day feeling great. However, the big downside is that Yuengling, in general, tends to disappear once you get west of Ohio, at both bars and liquor stores. That being said, it's popular in the northeast for a reason, and that's its great taste.
Price: $18.99 for a 24-pack
​
PROS
Tastes great, low alcohol
CONS
Restricted distribution outside of the northeast
Natural Light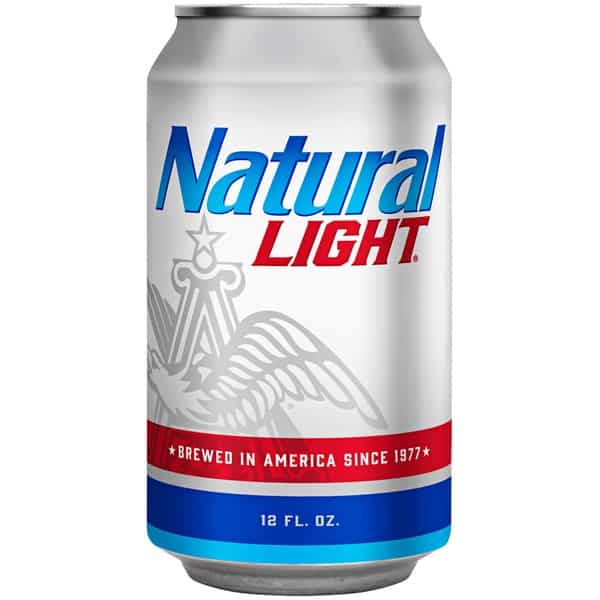 Photo Credit by instacart.com
While Natural Light may get a bad rap in the taste department, it's hard to beat in the price department. One of the cheapest beers on the market, Natural Light has lent itself over the years to become the go-to beer for college kids on a budget. It can't give the same crisp flavors as other light beers on this list, but what it lacks in deliciousness it makes up for in affordability. Plus, you can find it anywhere in the U.S.
Price: $16.99 for a 24-pack
​
PROS
Affordable, wide distribution
CONS
Heineken Light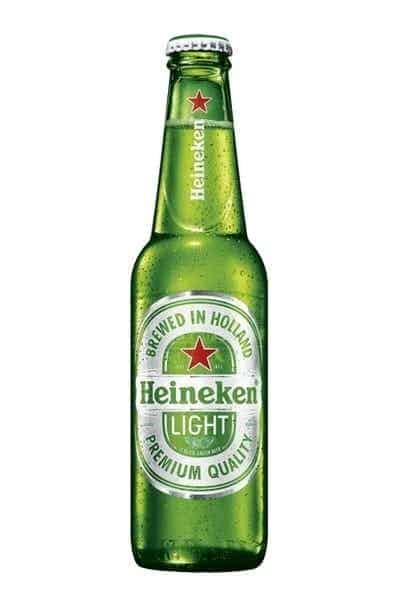 Photo Credit by drizly.com
With a refreshingly crisp finish and solid carbonation, Heineken is one of the more solid choices on this list. As an import, however, it's price can be a little more expensive than some of the other domestic choices.
Price: $26 for a 24-pack
​
PROS
Great taste, maintains carbonation
CONS
Comparison Table
| IMAGE | Name | PRICE | carbs | CALORIES | ABV |
| --- | --- | --- | --- | --- | --- |
| | Bud Light | 24-Pack$18.99 | 6.6 | 110 | 4.2 |
| | MILLER LITE | 24-Pack$21.99 | 3.2 | 96 | 4.5 |
| | MICHELOB LIGHT | 24-Pack$18.99 | 11.7 | 134 | 4.3 |
| | COORS LIGHT | 24-Pack$19.99 | 5 | 102 | 4.2 |
| | Sam Adams LIGHT | 24-Pack$26 | 9.7 | 142 | 4.2 |
| | CORONA LIGHT | 24-Pack$27 | 5 | 109 | 4.5 |
| | AMSTEl LIGHT | 24-Pack$26.99 | 5.3 | 96 | 4.2 |
| | YUENGLING LIGHT | 24-Pack$18.99 | 10 | 98 | 3.8 |
| | Natural LIGHT | 24-Pack$16.99 | – | – | – |
| | HEINEKEN LIGHT | 24-Pack$26 | 6.8 | 99 | 3.2-3.5 depending on state |
Final Verdict
While several of the light beers have captured our hearts, Bud Light is truly the king of all beers. With excellent flavor and carbonation, it's hard to find a better light beer on the market today, and with such a wide distribution, you won't have any trouble finding it. Of course, the right light beer for you is going to depend on several different factors, and trying several different kinds may be necessary to determine your favorite.