*This post may contain affiliate links. As an Amazon Associate we earn from qualifying purchases.
If you happen to stumble upon our site, then there's a good chance that you love beer. We all love the taste of beer but many of us aren't too keen on the taste of regret. If you're like us that just can't lay off the drink but doesn't want a regret-filled morning and nursing a hangover all day, your best bet is to enjoy a low alcohol beer. But are low alcohol content beers even taste good?
Low alcohol beers have come a long way. Sure, there are still plenty of terrible ones out there but there are also numerous brands that can provide excellent taste, aroma, and mouthfeel. Today, we've come up with a list of some of the best low alcohol beers to help get you a buzz.
| Name | Image | Price |
| --- | --- | --- |
| ANCHOR STEAM | | $9.99(6 pack) |
| APILSNER URQUELL | | $14.20(6 pack) |
| BERLINER KINDL WEISSE | | – |
| SAM ADAMS LIGHT | | $8.49(6 pack) |
| BELL'S OARSMAN ALE | | $9.99(6 pack) |
| SCHELL'S HEFEWEIZEN | | $7.99(6 pack) |
| SHINER BOCK | | $15.99(6 pack) |
| ​ALL DAY IPA | | $8.99(6 pack) |
HOW WE CHOSE OUR RATINGS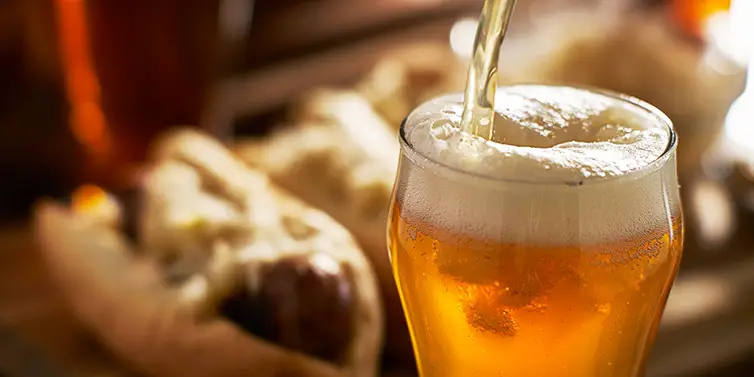 To ensure that our readers get to enjoy low alcohol beers, we have to be accurate and on top of that, honest. In order to discover the best ones for this list, we have researched and gulped down dozens of low alcohol beers ranging from big to small brewers. During research and testing, we have taken into consideration a number of factors like freshness, smoothness, aroma, price, and of course, alcohol by volume (ABV). We also checked out the general feedback about the beers and see if they're actually well-received or not. This goes without saying that I really enjoyed coming up with this list and hopefully, you can find the brands that will be the staple of your beer nights (or days).
Let's get to it!
TOP 8 BEST LOW ALCOHOL BEER BRANDS
Below is our selection of the best low alcohol beers available and I personally enjoy:
1. ANCHOR STEAM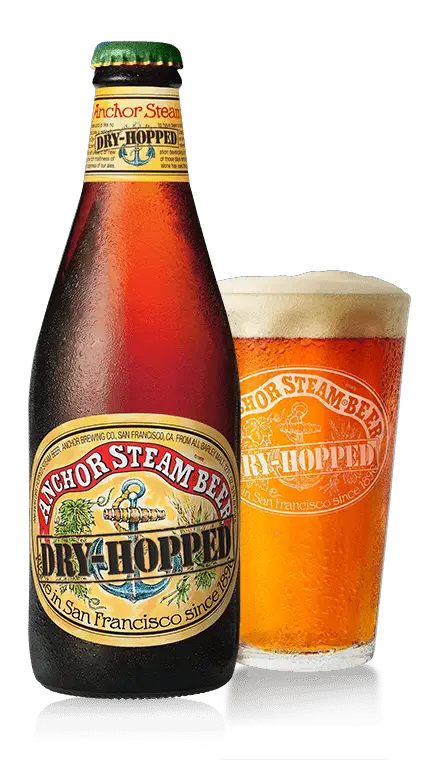 Anchor Brewing is one of the granddaddies of the American craft beer movement, and its flagship creation is the Anchor Steam. The beer begins with a rather rich bready malt which gives it character. The taste opens up with a warm light toast and caramel. As the malt begins to settle, you'll be greeted with a woody, earthy hop aroma which is balanced by a light fresh apple ester.
Overall, the Anchor Steam's taste does not disappoint and the malt lingers softly into the aftertaste. The copper color and the orange hue really invites you to take that sip. It is honestly one of the best low alcohol beers I've tasted.
| | |
| --- | --- |
| Origin | SanFrancisco, California |
| Brewery | Anchor Brewing |
| ABV | 4.9% |
| Price | $9.99(6 pack) |
2. PILSNER URQUELL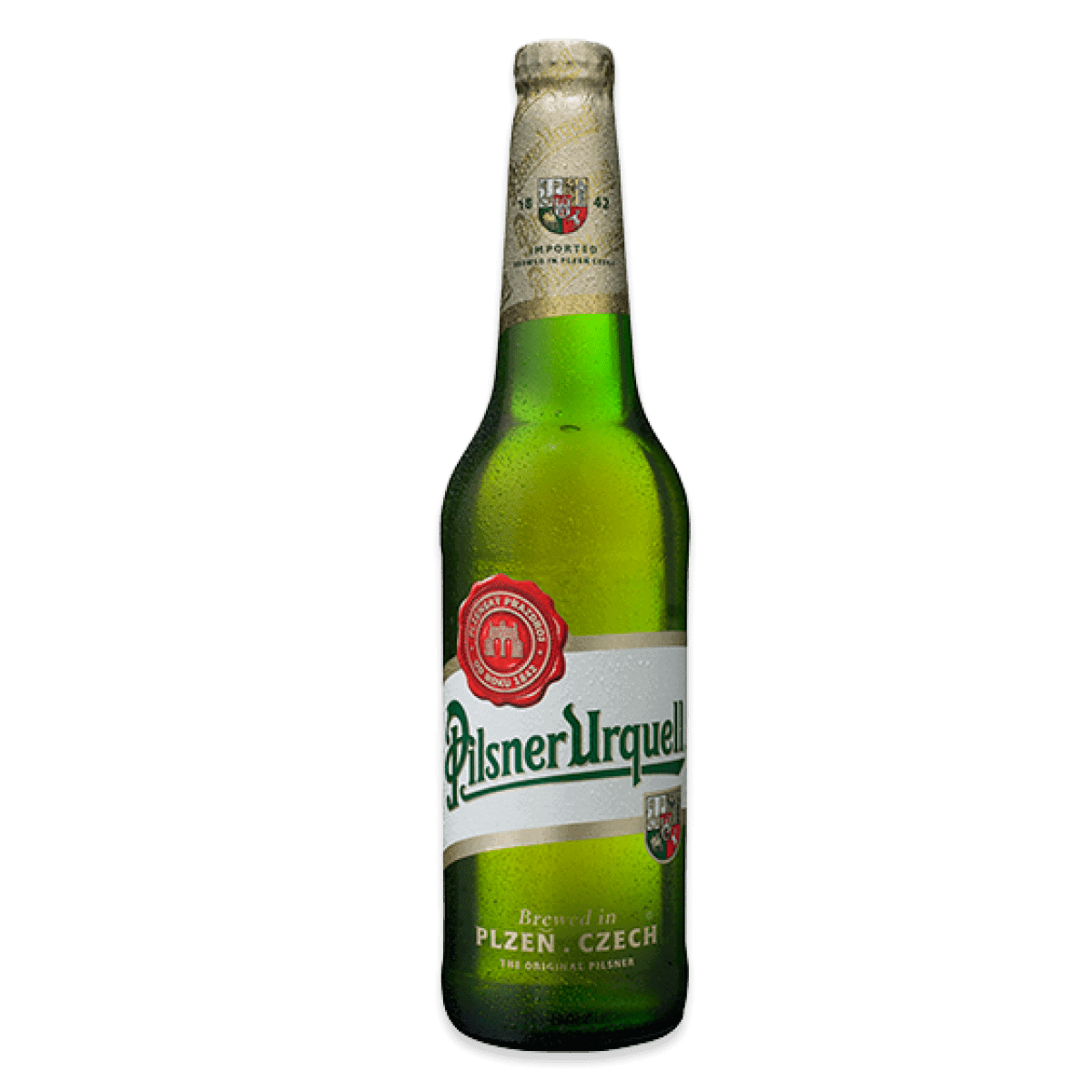 Originated from the Czech Republic in 1842, Urquell is well-known to be the world's very first pilsner. So I have a very high expectation of Pilsner Urquell. In more than a century and a half since its inception, Pilsner Urquell has changed very little. In its home country, the beer is considered to be the nectar of the gods. True enough, Pilsner Urquell is a luxury beverage, a delicious luxury it is.
The slightly bitter and sweet malt goes down easily, almost too easily which is just the way I like it. The golden rich color and the velvety body really does a good job of inviting you to a gulp. Highly recommended if you have friends coming over who are beer snobs. It's hard to go wrong with this pilsner.
| | |
| --- | --- |
| Origin | CzechRepublic |
| Brewery | Plzeňský Prazdroj |
| ABV |  4.4% |
| Price | $14.20(6 pack) |
3. BERLINER KINDL WEISSE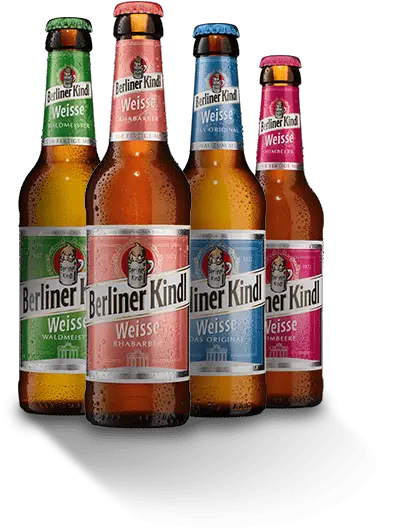 If you are in the lookout for a German beer with low ABV, then Berliner Kindl Weisse might just be for you. This German beer will give you a malty, almost creamy sour taste that will leave you wanting more. The beer is quite carbonated and lemony with a medium body, making it a very interesting beer. Due to the carbonation, you will want to use a wider glass or an aggressive pour. Perhaps the most outstanding quality of the beer is its sourness. So it's understandable if many people will have problems with its sour profile. Personally, I had no problem with it whatsoever, despite not being a fan of the lemon flavor in general. If you're in the U.S., this beer might be a little difficult to find but it really is worth the wait.
| | |
| --- | --- |
| Origin | Germany |
| Brewery | Berliner Kindl Brauerei |
| ABV |  3% |
| Price | – |
4. SAM ADAMS LIGHT

The Sam Adams Light is one of the best light beers I've ever had the pleasure of tasting. It's easy to mistake this beer as the lighter version of the popular Samuel Adams Boston Lager but it really is more than that. The pour gives you a clear medium yellow with a half inch white head and leaves a bit of lacing. I am pleased that it actually smells like beer and not like a malt scented water. The fresh and flavorful barley linger around the palate but with just enough hops to keep a balanced taste.
Although it's a light beer, it's not something to be taken lightly. It is a refreshing type of beer but it can give heavy beers a run for their money. This one is a great for midday pick-me-ups or after a long bike ride.
| | |
| --- | --- |
| Origin | Massachusetts,United States |
| Brewery | Boston Beer Company (Samuel Adams) |
| ABV |  4% |
| Price | $8.49(6 pack) |
5. BELL'S OARSMAN ALE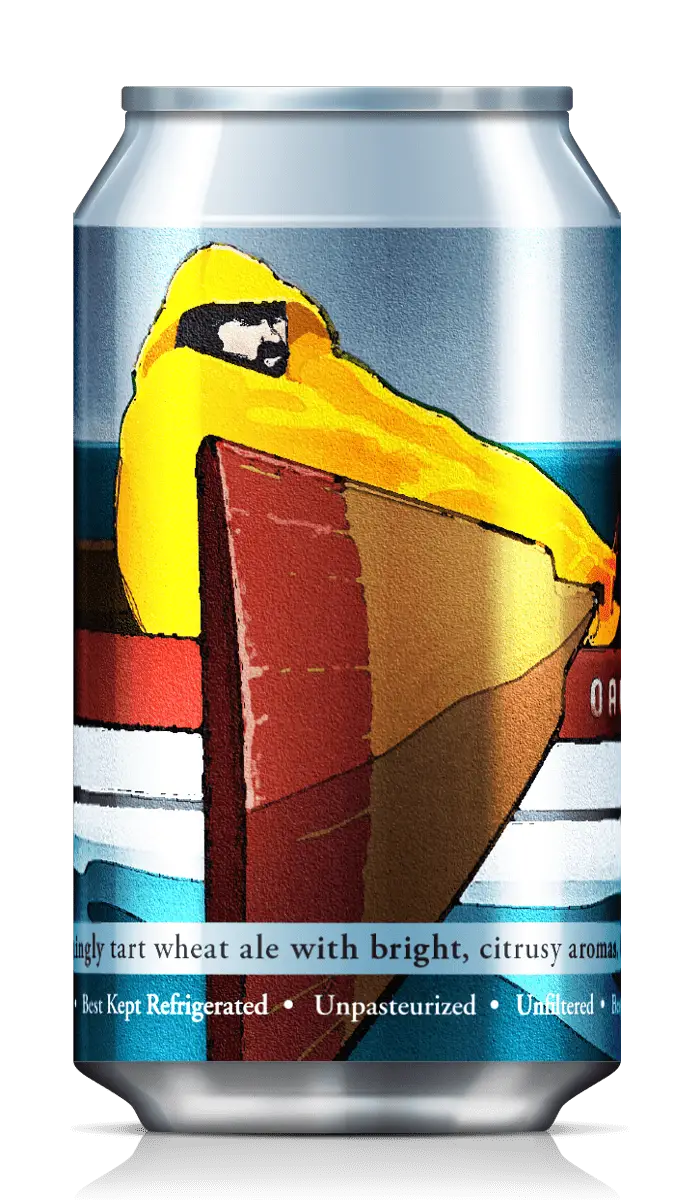 Despite the low alcohol content, the Bell's Oarsman Ale is big on flavor. The ale is characterized by its funky, wheat beer creaminess, and minimal acidity. There's a bit of funk to its smell which is why some people might prefer drinking it from the can rather than a bottle. The aroma of the Oarsman can only be described as a sour cherry with a decidedly salty, sweaty smell going on.
The pour is very hazy with a golden amber color and fairly small white head, about two fingers in size. The Oarsman features a delectable combination of wheat, hops, citrus, and spices which all add up to an amazing session beer. It's very crisp and refreshing without being overpowering. It's a great session beer for the summer.
| | |
| --- | --- |
| Origin | Michigan,United States |
| Brewery | Bell's Brewery |
| ABV | 4% |
| Price |  $9.99(6 pack) |
6. SCHELL'S HEFEWEIZEN

German Hefeweizens tend to have higher ABV, about five to six. On the other hand, American Hefeweizens have lower ABV which makes them quite sessionable. Schell's Hefeweizen is a good way to introduction to Hefes.
The malty, sweet beer has a very refreshing characteristic and quaffable. The beer pours a cloudy yellow with a solid head. The aroma is an enjoyable mix of papaya, banana, lots of cloves, and sawdust. I really love its bold flavor which is a bit fruity and spicey, complemented with some nutmeg, and white grape. Mouthfeel is quite decent with a bold, fizzy carbonation. It's a super refreshing beer but maybe it's well too carbonated. Overall, it's a legit and tasty hefeweizen.
| | |
| --- | --- |
| Origin | Minnesota,United States |
| Brewery | August Schell Brewing Company |
| ABV | 4.75% |
| Price | $7.99(6 pack) |
7. SHINER BOCK

The Shiner Bock has earned the distinction of being the sweet beer from Shiner, Texas. Over many years, it has become the flagship of the Spoetzl Brewery in Texas. The beer features a tan, dense medium head with a clear body and copper to amber color. It has a sweet aroma that is almost sugary but without the usual maltiness that usually comes with sweet aroma beers. The taste is also just as sweet but with minimal hops. It has a rather thin mouthfeel but with a slight sting on the tongue due to the carbonation. This sweetness is exactly what makes the Bock a very distinctive beer without the excessive bitterness that many specialty beers have. Pair it with a Mexican dish or seafood and you're golden.
| | |
| --- | --- |
| Origin | Texas,United States |
| Brewery | Spoetzl Brewery / Shiner |
| ABV | 4.4% |
| Price | $15.99(12 pack) |
8. ALL DAY IPA

In a world filled with strong IPAs, doubles, and enamel-stripping triple IPAs, Founder's All Day IPA is a rather welcome refuge. The aroma is dominated with rich tropical fruits, all floating over the nutty malt that almost reminds me of Ritz crackers. The pour is radiant and clear with a fulgent golden glow. The beer features an impressive rocky white head.
This IPA doesn't overwhelm the palate with aggressive bitterness. Instead, the bitterness balances the malt but instead paves the way for the hop flavors and esters. There's an overt fruitiness to its flavor which includes a pineapple, guava, mango, and other tropical fruits. Again, this is another excellent session IPA with an original hop profile.
| | |
| --- | --- |
| Origin | Michigan,United States |
| Brewery | Founders Brewing Company |
| ABV | 4.7% |
| Price | $8.99(6 pack) |
WHAT MAKES A BEER GREAT?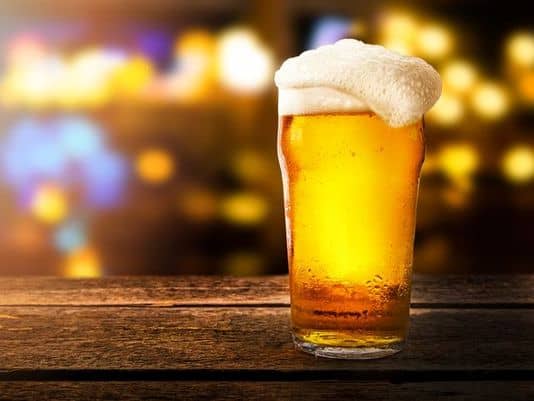 For this section, we wrote a quick guide on how to evaluate a beer and see if it's worth a taste or not. Here are some things that you need to look for:
Appearance – Look at the color of the beer – it can be amber, red, brown, or black. Check out the clarity of the beer. Give it a little swish. If the head leaves a trail on the edge of the mug or glass, then it's a sign that you are looking at a high-quality beer.

Aroma – The aroma of the beer should be quickly assessed. Swirl the beer while in the glass so the aromatics and volatiles will change from liquid to gas. The beer's smell is relative to the grain, malt, and fermentation byproducts. The most common aromas include caramel, malty sweetness, roasted, toasted, and more.

Mouthfeel – When the beer is in your mouth, does it have a light or full body? Take the time to taste the beer. A good beer is meant to be tasted, not gulped down.

Taste – It's true that only the hardcore beer fans and connoisseurs can fully appreciate the color and aroma of the beer, even beginners should have a lot to say about its taste. A good glass of beer will have complex flavors with a wide range of flavors with each sip.
FOUND YOUR SESSION BEER YET?
That concludes our list of the best low alcohol beer brands that you can find in the market. While it's not the most comprehensive list out there, there's still a good chance that you'll enjoy a brand or two here. Many of the beers here can be a breeze to find while there's a few that can be challenging to hunt down. Regardless, they should be allworth the hunt.
So what are your favorite low alcohol beers? Any other brands that should have made the list? We'd love to hear your thoughts in the comments!