*This post may contain affiliate links. As an Amazon Associate we earn from qualifying purchases.
Ever wondered what it takes to start a brewery and enjoy your beer? Here's a detailed guide on how to start a brewery of your own.
Breweries are becoming more popular in different major cities due to an increase in demand for alcohol. As a beer lover, you can convert your passion for beer and build a profession out of it by starting your brewery. However, building a brewery need significant time and patience. 
Starting any business is a hard thing no matter how small the company is. Likewise, starting a brewery is a highly capital-intensive business that comes with additional permitting and legal requirements, purchasing of supplies and equipment. 
The article takes you through steps on how to start a brewery of your own and live out your passion for beer.
KEY LEGAL STEPS TO START YOUR BREWERY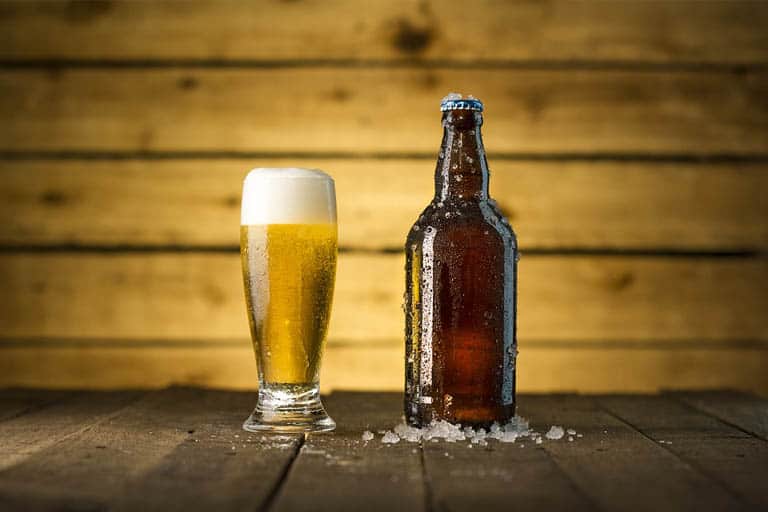 image via Pixabay
For a long time, you have been enjoying your favorite drink in different breweries, but the passion of owning your brewery have overwhelmed you to the point of starting your own. Before you open that brewery, you have to go through a lot of legal issues since the beer industry has strict regulations.
Failing to follow the right planning and advice from professionals, your business may end up falling as fast as it commenced. To avoid starting your brewery business on shaky grounds, there are key steps you can apply to start your brewing business on a solid legal foundation.
SELECT A NAME 
Before your business documents go through filing in a government office, you must first determine whether the name that you intend to use for your brewery is available. You can face hefty additional charges to change a name that is similar and conflicting with a current brewery. The extra costs can vary from reprinting business cards, letterhead, or dealing with a desist need from a different brewery's attorney. 
To avoid such inconveniences and unplanned fees, check your state secretary of state website to confirm whether there are businesses entities or assumed names that are registered similarly to the name of your choice. A comprehensive search can conclusively tell whether you can go ahead with the beer and brewery name of choice.
APPLY FOR STATE AND LOCAL LICENSES
Before you start a new brewery, you need to apply for a state wholesaler's license and any other required by the municipality in which your brewery will operate from. If your brewery intends to build and operate a place where customers can buy nips of beer at the brewery, you will be expected to have a taproom license that is issued by the local municipality. 
FILE TRADEMARKS FOR YOUR BEER NAME.
New breweries are often launched any other time making the beer names competition get stiff. After coming up with the names and design logos, also file a trademark for the same.
FORM AN ENTITY
Forming an entity during the initial stages of opening your brewery is very vital. A business entity serves two significant purposes in a matter concerning your business such that your assets are protected from the liabilities of your new venture. The entity also prevents and minimize disputes upon the business having multiple owners. It clears unambiguous agreements amongst the brewery owners when it reaches a time that a partner wishes to leave the company. With the entity, it's clear to know who owns what, and what rights each owner has.
FILE A TRADEMARK FOR YOUR BREWERY NAME
A trademark is defined as any person or combination of words, designs, symbols, and phrases that distinguishes or identifies the source of goods from one party to another. Trademarks protect the goodwill that business owners create to identify products and services.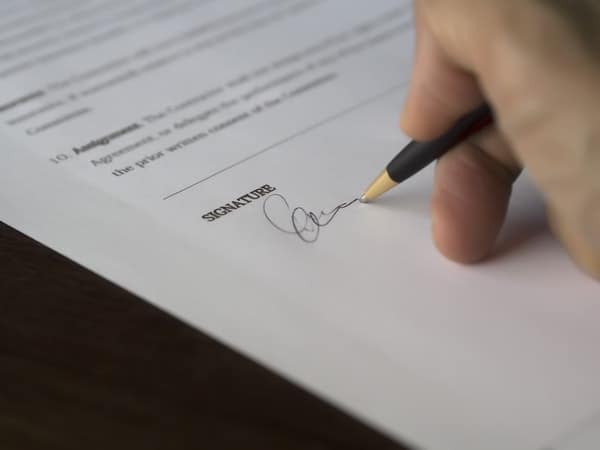 image via Pexels
HAVE YOUR BREWERS AND OTHER EMPLOYEES SIGN AN EMPLOYMENT AGREEMENT
If you have an integral employee in your brewery who is key to your business growth, such an employee should have a written employment agreement that provides a fixed term of employment. It is essential to have a covenant with such an employee to prevent him or her from leaving and start working for a competitor.
A well-drafted employment agreement is essential for your lead brewer who knows and understands well the brewery's formulas from damaging your business by working with your competitors. The leading brewer agreement should include a covenant not to compete and that the beer formula is trade secrets and hence a brewery property.
However, an oath not to compete must be considerate and balance both the employer and the employee interests. The covenant not to compete for must
Protect the legitimate business interests of the employer

The contract protects the employee from being exploited by the employer for his or her gains

The bond of the agreement must be considerate upon signing in the sense that it should be approved before the commencement of employment for it to be valid.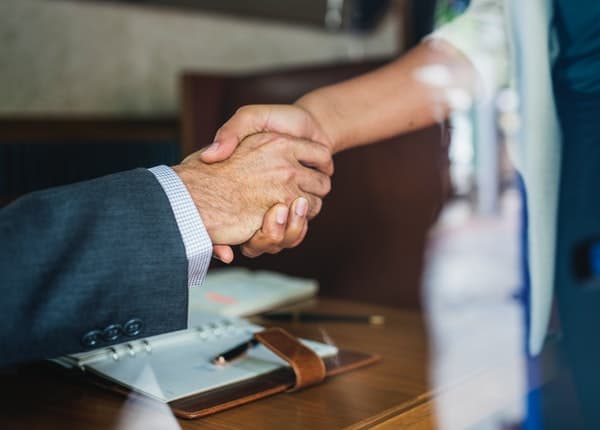 image via Pexels
APPLY FOR YOUR BREWER'S NOTICE WITH THE TTB
The process by which you obtain a license for your brewery from the Alcohol and Tobacco and Trade and Tax Bureau is one of the most essential but time-consuming procedures of owning your brewery. If you plan to craft beer for other than your family or personal consumption, TTB must approve your recipe, operations, and beer labels. The approvals must be effected before you start making the beer.
Before the issuance of your brewer's notice, TTB is likely to initiate an inspection on the site proposed for the premises and operations. The process that can typically take six to twelve months includes the background check on significant owners, directors, and officers.
SELECT YOUR DISTRIBUTORS CAREFULLY
Distribution is one of the most vital components in the success and operation of a brewery. A self-distribution option has the advantages of hands-on and personal selling the beer suppliers fail to provide to the rest. However, self-distribution is very resourceful and time intensive.
When choosing for a distributor, choose one that only fits your current needs. Always obtain a price sheet from each wholesaler for you to know which distributor carry the various brands in the market before letting the distributor promote your beer.
GET READY FOR A BIG INVESTMENT
The beer industry is one of the heavily taxed and regulated sectors meaning that you will have to pay an extra amount than location and brewing equipment. Depending with the laws of the area you intend to open your brewery laws, you may dig deeper into your pocket for more to support large tanks, extra structural reinforcement, and distribution.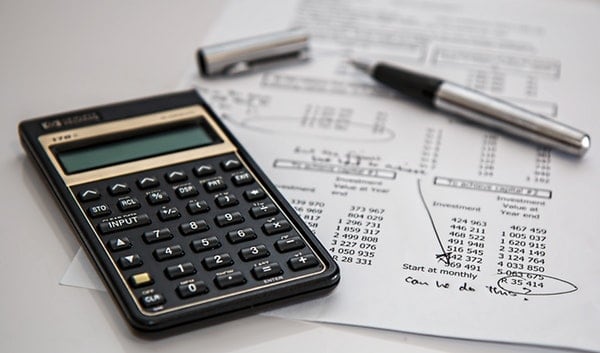 image via Pexels
LOCATION AND CONSTRUCTION
Indeed, your brewery will need a place to sit on. The ultimate cost of rent depends on the site and size of the building the brewery stands on. You may need to come up with the first month rent and security deposit upon signing a lease with your landlord. Other than that, you may also need to do additional constructions on the building to make it suitable for the brewery.
As you construct, you need to consider electric needs, plumbing, tearing apart existing concrete slabs for proper water drainage if the ceiling is high. Construction is, and in most cases, the cost is equivalent to almost double the cost of equipment. Though the tricky part when starting a brewery is determining the right capacity and size, it is essential to consider for future growth to avoid getting stuck and lack enough space to expand as your business grows.
CREATING A BUSINESS PLAN
Once you are through researching your business, the next thing that you should do is coming up with a business plan. Building a business plan helps in doing away with any startup challenge. Ensure your plan include the cost of producing beer, what prices to sell your beer, and where you are going to sell the beer.
A well-researched and detailed business plan is a vital tool that you can use to secure a start-up capital. Every potential investor and banks would wish to have a look at your business plan. A good business plan should
Include your operating budget, your location, your long term plans for expansion, and your plan for making your first-year profit.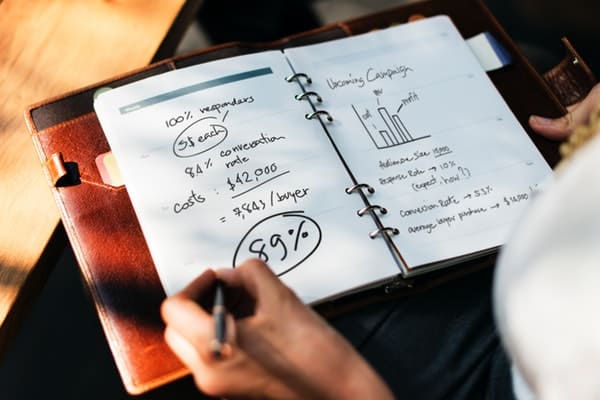 image via Pexels
Your business plan should include your unique selling point. What will your brewery offer that no other competitors offer in the area such as unique beer flavors and brewing methods? Your plan must indicate how you will fund the business. For example, have a clear policy on what amount you will contribute from your money, whether to apply for business loans or to get money from friends and family.
Once you are through with drafting a business plan, present it to your family and friends who know your passion for brewing. However, be aware that correcting money from family and friends can strain your relationship if you fail to handle their investment responsibly and make the business fall.
Apart from getting starting capital from your savings and grants from friends and relatives, there are other methods of coming up with enough resources to use when starting your business that include
USE A HOME EQUITY LOAN TO FINANCE YOUR BREWERY
The home equity loan is the difference between the current price of your home in the market and the amount you still owe on the mortgage. In case you have significant equity on your home, you can use it to finance your brewery.
Before you take your first loan, compare repayment plans and interest rates from different banks, mortgage companies, and credit unions. Using home equity should be the last decision that you should opt for due to its high risks. Always keep in mind that if you fail to pay the loan back as per your lender's terms and conditions, you risk being forced to sell your house to offset the credits.
EQUIPMENT NEEDED TO START A BREWERY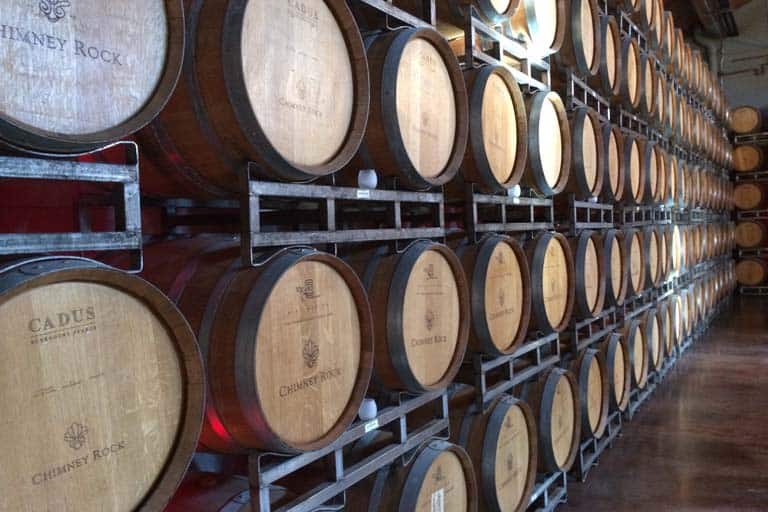 image via Pexels
The total cost of equipment needed for your brewery plant can vary depending on several factors like the volume of beer you wish to brew, and whether you need to purchase used or new equipment. Some of the vital tools that you may need include
BREWHOUSE
A brewhouse consists of all the components and vessels a craft brewery need in its initial stages of operation such as a whirlpool, hot liquor tank, boil kettle, lauter tun, mash mixture, and a holding kettle while a two-vessel brewhouse is made up of a combination of all the components. However, a more significant and more advance five-vessel system separates all the elements.
The kettle is used to boil hops and other ingredients together with the liquid extracted from smashed malt and other grains. The step helps in producing the color, flavor, and aroma of your beer.
FERMENTATION AND BRITE TANKS 
A fermentation and Brite tank is a piece of essential equipment for any individual who intends to start a brewery. One of the best tanks is a cone-shaped bottom tank that allows the yeast to be easily captured and removed for later use. The stainless-steel vats are one of the most significant tools in a brewery and are mostly displayed behind bars at the brewpub.
After the completion of brewing, the beer goes through filtration and goes into a secondary tank that is similar to the fermentation tank. Inside the Brite tank, the beer carbonate, mature, and clarify before it is either canned, bottled, or kegged. The beer can also be served for consumption directly from the Brite tank.
KEGS AND KEGS WASHERS
Kegs are vital equipment for storing, selling and serving the final product. A keg can be in your brewpub or sold to restaurants and bars for counter sales to consumers. It is paramount to keep your keg clean to prevent poor tasting beer or spoiled beer.
Investing in an automated keg washer speeds up your brewing process, gives impressive cleaning efficiencies as well as lowering your labor costs, and maximize your profits. Other important brewery equipment includes
Beer Filters

Boiler

Distribution Tanks

Electric Cabinet with controls

Fermenters

Lauter Tuns

Tuns & Kettles

Physical heat exchangers

PLC touch type process controller

Refrigeration machine

Serving System
INVEST IN HIRING THE BEST WORKING TEAM
When building any business from the ground to grow it up, finding and hiring the right people can make or break your business. The growth of your business will only get strong depending on how the employee who is making the distribution of your product is active. Take time to recruit and vet applicants to ensure they are the correct choice of your brewery.
Like any other food and beverage industry, the initial stages of a brewery require long hours and dedication; therefore, you need a strong team to work with you. As you interview the applicants, find those who are willing to invest their energy and time to build a successful brewing plant. 
DO A DEMOGRAPHIC SEARCH 
Before you open your business, it is essential to do a market analysis for your customers. By doing so, you will be able to know your target market in case your alcohol sale is targeted to people of a certain age. The research will help you in establishing the legal drinking age of specific places and know what percentage makes up the age bracket.
Research the customer's trends around your working area to understand what demographics, gender, and age group are most likely to purchase your beer. If out of your research you realized that most customers do not live geographically close to where you make your beer, include promotions and marketing strategies in your budget for your exposure in markets that are far from you.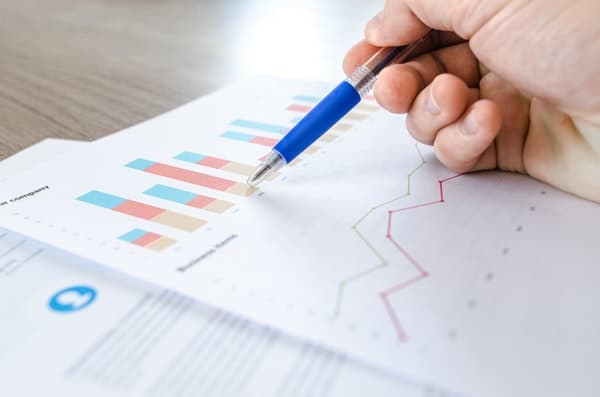 image via Pexels
BREWING BUSINESS LICENSES
When starting a brewing business, you must apply for several permissions and licenses though it varies from one state or locality to another. In most cases, before you start your operations in your brewery for commercial use, you must have a national government license and a separate bar license too. Other additional licenses that you have to obtain are
Certificate of water quality analysis from the control labs.

Wastewater disposal certificate from the pollution control board

Quality Control (QC). Permitted QC labs, on casual inspection basis.

Land registration/ Lease sanction

Fabricated equipment quality certificate from third party inspection.

Company registration

Business water line- city/underground water

Commercial Electricity line

Operation of a Brewery Business
The daily operations of business require serious foundations to be in place for smooth running. The operation needs evaluation on a regular basis even if the company is still young. Apart from technical, physical kits, you need to consider specific business packages such as network connectivity and insurance. Some of the essential services that can help in keeping your brewing business run smoothly, legally, and cost-effective include
SECURITY 
Security monitoring offers additional ways of protecting your brewing industry. Theft, attack on your staff, vandalism are the most likely risks to happen in your business. Investing in a security system is an essential way of protecting your good, workers, and the entire industry. The security systems help to catch thieves and intruders as well as preventing them from stealing or entering in the first place.
If you decide to use the services of a professional security company, they may also give monitoring services like checking your alarms and camera and then report to you. A security camera can offer a way of monitoring your operational floor, and alarms can alert you if a theft has occurred.
WASTE COLLECTION AND DISPOSAL
Disposing of business waste is a paramount element of your daily operation. Commercial waste is any waste product from commercial activities. If you run your small brewery from your home, you are obligated to register for a commercial waste bin. Apart from a waste bin, there are other additional factors to consider for your business waste disposal options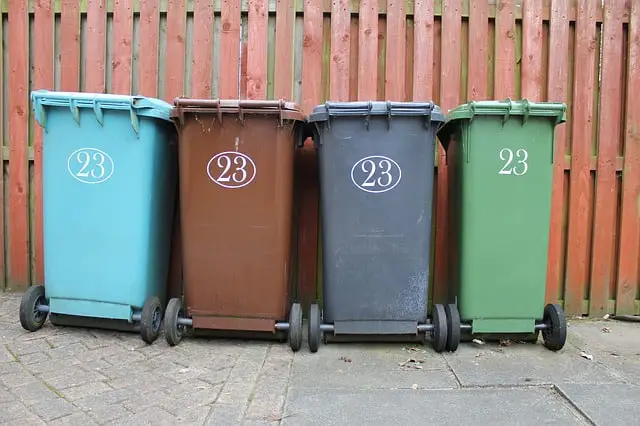 image via Pixabay
An industrial waste management or a municipal company needs to collect waste from businesses

It's difficult to move trash from your business to be collected with your home waste as this violates your duty of care

You can't use local waste sites or the council's bins to  dispose of waste from your business

Any residue from the part of your home that you use for your business must be disposed of as commercial waste
INSURANCE 
Running any business comes with inherent risks. A natural disaster could destroy your properties, an employee could get injuries, or a client could file a suit alleging a breach of contract. For you to avoid such reasons, it is essential to have an insurance cover to protect both your personal and business assets.
In a brewery, insurance can cover risks that range from liquor liability and leakage, spoilage of perishable ingredients, premises liability, and equipment breakdown amongst others.
BREWERY PHONE LINES
Telecommunication is a vital tool in any business. It helps the company to communicate effectively with clients to deliver high standards of customer service. Communicating using phones is a crucial element of teamwork since employees can corroborate easily from different locations.
By using call management techniques in your brewery, it will be easy to handle incoming calls faster even when the lines are busy. In the new technology of mobile phones, it will be easier for your technical, sales, and service teams who usually spend their working days visiting clients, or working from home to maintain essential contact with the head office. With a smartphone, your employers can use the same communication gadget to access data, receive, and send emails from any location.
CONCLUSION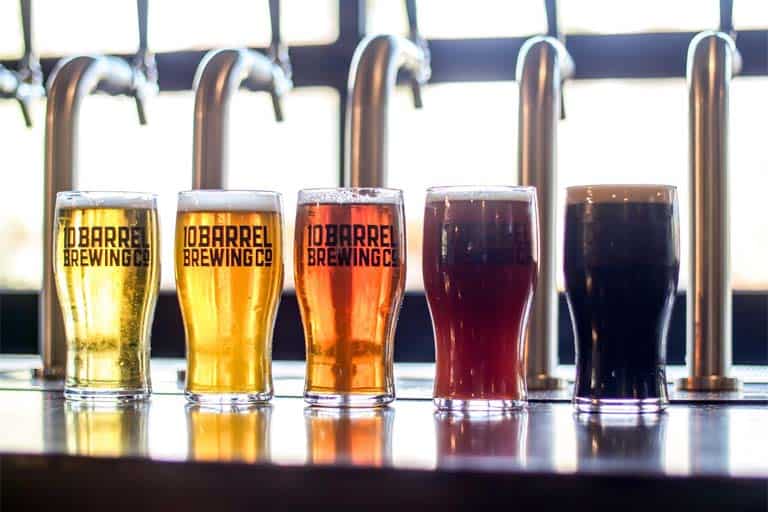 image via Pexels
Beer makes people happy, so it is fun working in a business where the result makes people happy. As you plan to turn your passion for beer into an income generating activity through starting your brewery, make sure that your love is something that meets a demand in the market. As a new brewery owner, you should be prepared to channel back to your business a lot of money because as demand increases and the company grows, the need for more equipment and additional staff arises.