*This post may contain affiliate links. As an Amazon Associate we earn from qualifying purchases.
Ah, the day and age where you can have beer delivered to your door within two days shipping time. Seriously, is it not a crazy time to be alive? Furthermore, is it not a crazy time to be alive and be a beer lover at the same time?
Imagine this: you are at your house and you get a call from your mom saying she is in town to surprise you and her and three friends are coming over for dinner and will arrive tomorrow at five for an early dinner.
Well, you have some groceries for a delicious meal  but mom cannot eat a meal without a craft brew by her side, and you have absolutely zero time to make it to the liquor store which is the only place in town that sells the craft beer your mother loves. 
What on earth do you do? Well, you conveniently head to any of the ten websites on this list and order mom a variety pack of craft beer to impress the heck out of her while simultaneously preventing a stressful moment for your sweet self.
HOW WE CHOSE OUR RATINGS
When we choose our top picks for a popular product or service online, especially on an important purchase such as the beer, we search for one key factor: transparency.
We only choose products that offer a completely transparent purchase experience, from the time you click "Search" in your Google bar, to the moment the cold, delicious beer arrives on your doorstep. We value your opinions and finances and take the proper steps to ensure our best-ofs are truly the best.
Other key factors we considered when composing this list are previous customer reviews (product history), the product quality in correlation with the price (value for cost) and the company's track record (customer service).
We hope this list provides you with accurate, well-thought out and valuable information to assist you in finding the perfect beer delivery service for you.
COMPARISON TABLE
| Name | Image | Rating | Details |
| --- | --- | --- | --- |
| | | | |
| | | | |
| | | | |
| | | | |
| | | | |
| | | | |
| | | | |
| | | | |
| | | | |
| | | | |
BUY BEER ONLINE: TOP 10
It is 2018, and you can now order basically any type of beer in the world and have it delivered to your door with a small delivery and shipping fee.
Whether you are looking for a common brewery or scouring for the best new seasonal available today, this list is about to give you the ins and outs of how to buy beer online.
Related Products
#1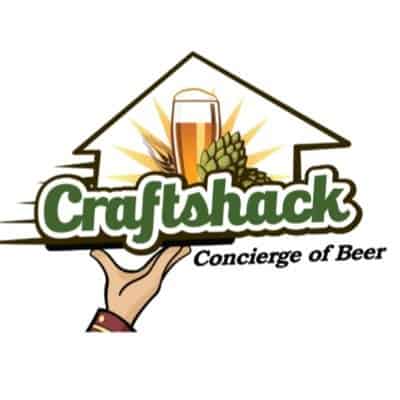 CRAFT SHACK
Craft Shack is a company composed of beer geeks who offer reliable and affordable access to craft beer. The team shines the customer service department and the small business is 100% self-funded.
Craft Shack has been linking craft beer lovers to easily accessible craft beers for five years now, and they have no plan to quit providing this invaluable service any time soon. The company is a very small business made up of hardworking, talented individuals who are devoted to bringing outstanding customer service to the table.
The company guarantees to provide a safe, user-friendly platform for those to find and buy beer online. Furthermore, Craft Shack partners with local bottle shops, wine stores, and liquor stores to bring the best of the product to your door.
With this creatively genius company, customers can scan the website and find thousands of different beers that can be purchased with the click of a button. It is remarkably incredible the amount of beers Craft Shack offers and if you are a craft beer lover, this site is definitely for you.
Price: Wide Range
#2
Based in San Diego, California, Craft City offers over 1,500 different beers all available to buy online and be delivered to your doorstep. Craft City features beers from hundreds of breweries all over the United States from 10 Barrel and Widmer Brothers to The Lost Abbey and Jester King.
You can literally try beers from across the country that you would never have access to and sample them in the comfort of your own kitchen.
Craft City does not just offer beer, however, because they also specialize in spirits, craft soda, seasonal batches, cellar aged, and other promotional deals.
Price: Wide Range
#3

Best Damn Beer Shop is another amazing option to buy beer online, especially if you are from San Diego, because you can receive same day delivery. This online outlet offers an incredible array of craft beers from local San Diego breweries to the latest arrivals around the States to sours and stouts.
This shop provides beer lovers access to hard to get brews and seasonal batches that cannot be found anywhere else. The thing we really love about the Best Damn Beer Shop is that their selection features not just beers but also ciders, meads, barley wines, and other varieties of adult beverages.
The Best Damn Beer Clubs are the way to shop on this popular website, and these clubs are a rare opportunity for beer drinkers to expand, research, and dominate the millions of beers out there.
The Beer Clubs are quite a different experience and this company offers a wide variety of different clubs for those looking to have the best damn beers delivered to their doorstep.
Price: Wide Range
#4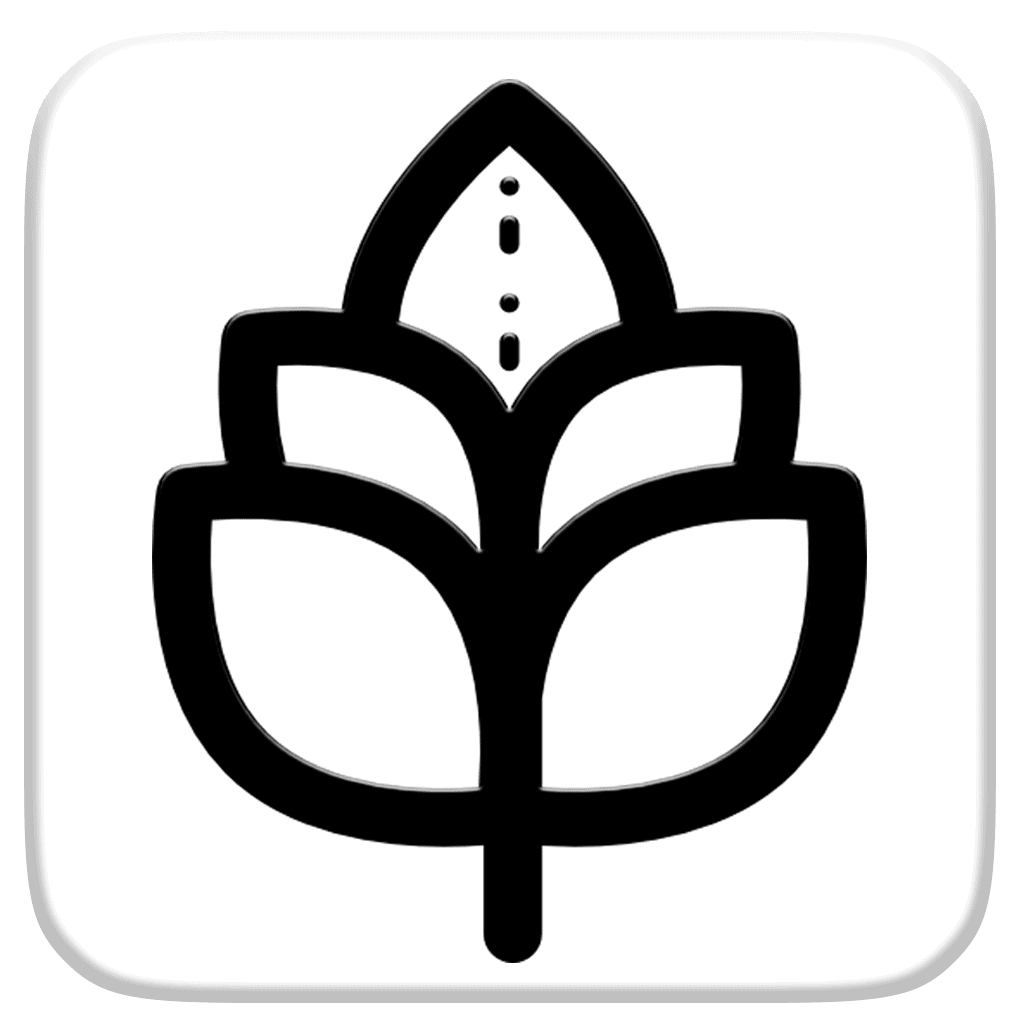 The Beer Connect takes beer distribution anddelivery to an entirely different level of convenience. This company redesigns solutions for breweries and retailers to get their products into the hands of thirsty consumers while embracing modern technology.
Riding the wave of the future with a delicious brew in your hand is the idea behind The Beer Connect. The company along with their brewery partners that display intelligence dashboards showing trends in craft beers, purchase behavior, and live inventory levels to showcase the latest in beer trends.
The commitment this company makes to deliver cold beer to their customers is exactly what sets The Beer Connect apart from the rest of the beer delivery companies. They believe beer should never be transported warm and they absolutely do not allow it.
Price: Wide Range
#5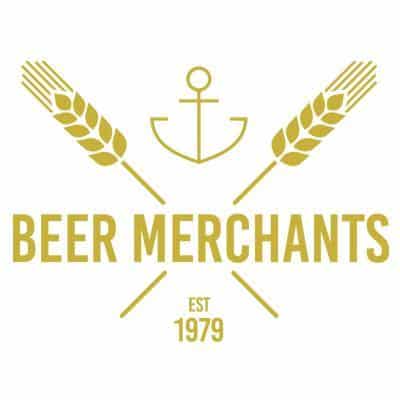 Established in 1979, Beer Merchants is a group of people dedicated to the cause of beer. The Beer Merchants Club is a simple idea consisting of a monthly subscription that delivers ten delicious seasonal beers to your door every third Thursday of the month, as well as gives members 5% offthroughout the Beer Merchants site.
Beer Merchants delivers fresh beers to the customer with beers ranging from lambic to American IPAs, to German lagers and Belgian dubbels.
The employees at Beer Merchants curate and personalize the monthly boxes to ensure that every single customer is 100% satisfied with their beer merchant box.
Price: Wide Range
#6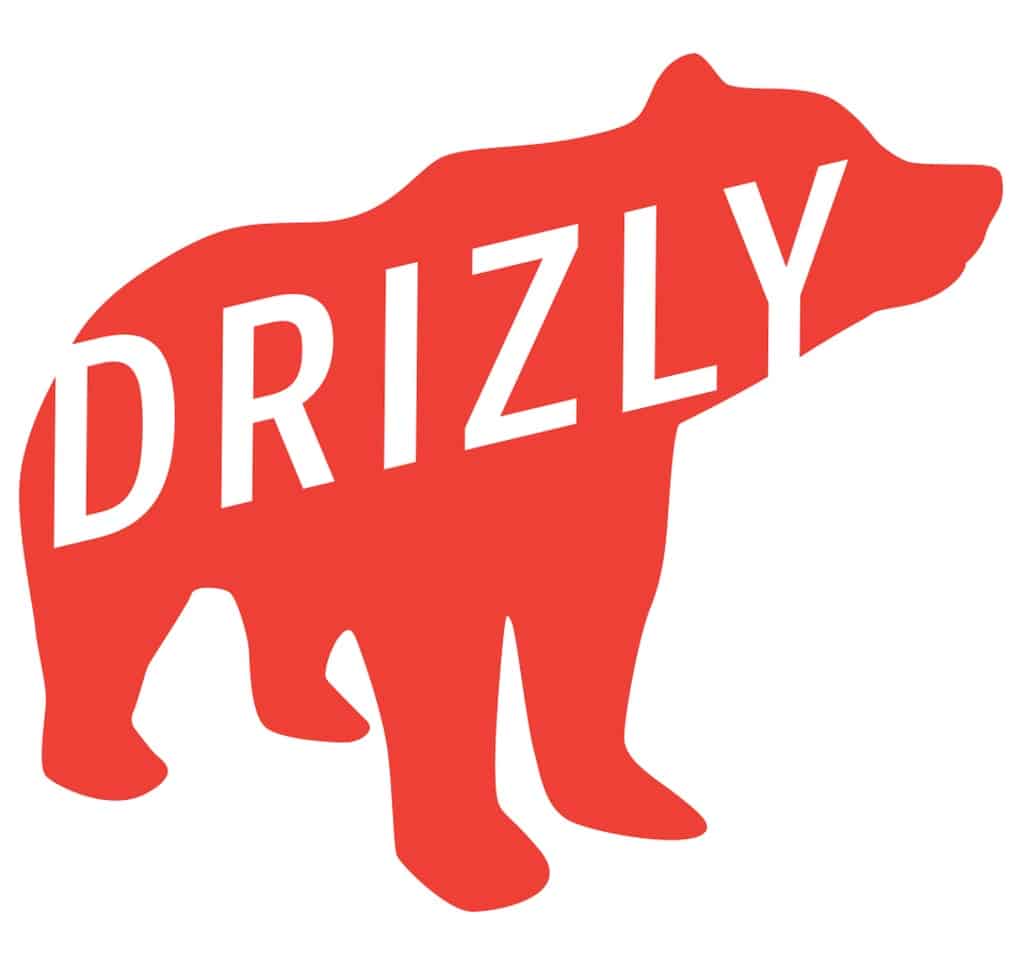 Drizly makes beer delivery easy for you. Buy beer online by simply creating an account and using your smartphone or computer to order beer, wine, and liquor at the touch of a button. You still have to drink it the old fashioned way, though.
Drizly promises to bring its members the best prices with absolutely no markups. All you have to do is create an account, enter your address, make your selections from the available inventory in your area, and grab your glasses as soon as you are notified your package is out for delivery.
Drizly takes their services to the next level by offering users access to educational alcohol guides, buying guides, pairing guides, party planning,recipes, and a wine library to help take your indulgence to the next level.
The company partners with the best retail stores located over 95 cities across the United States to create a seamless and enjoyable service for all of their customers. Drizly also has a promise to provide uncompromising customer service.
Price: Wide Range
#7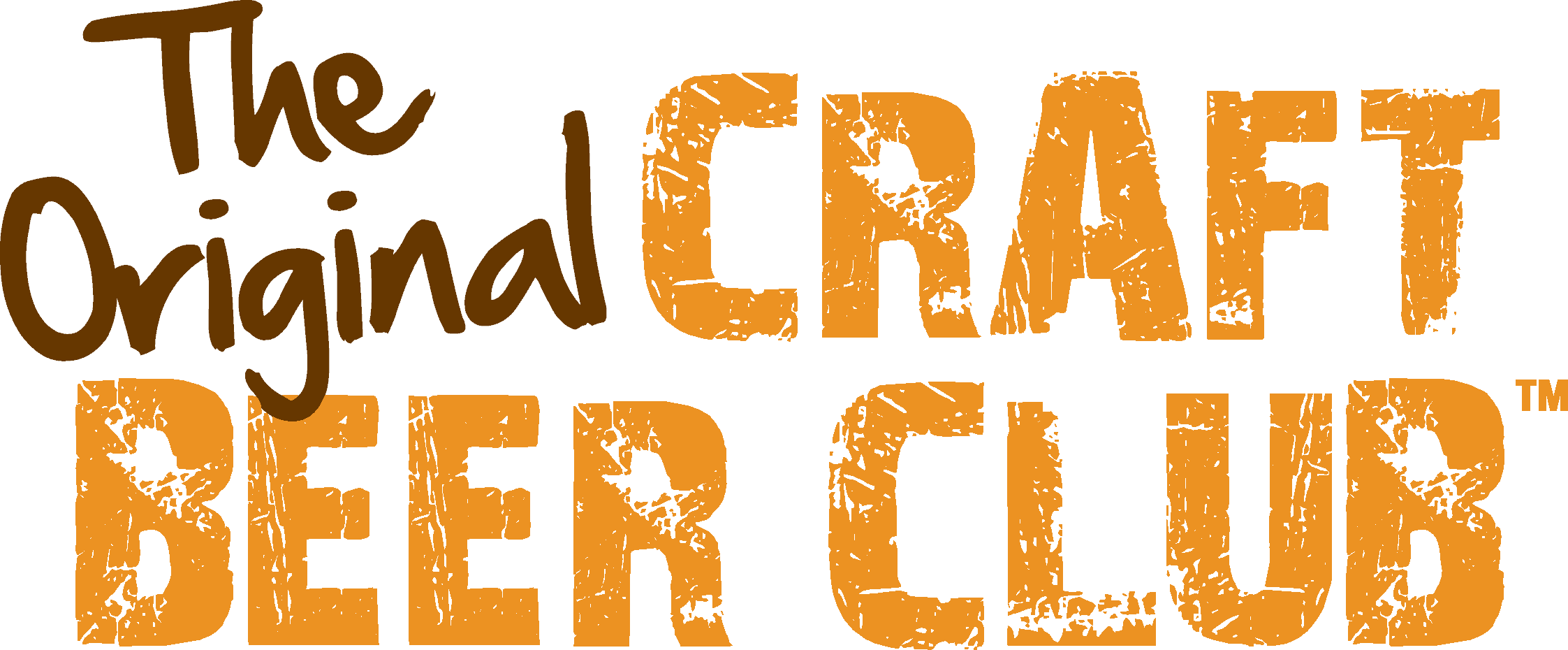 This offline beer delivery service allows members to buy beer online, but also provides a beer of the month club unlike any other. The Craft Beer Club searches out the most exceptional craft beers from around the country and delivers the monthly selections direct-to-you or your gift recipient's door.
The service offers ongoing monthly beer club memberships or Craft Beer Club gifts to choose from for yourself or for the special beer lover in your life. The Craft Beer Club lets users pick whether to shop monthly, every-other-month or even quarterly so that you can receive beer at your own drinking pace.
Each Beer of the Month Club shipment includes 12world-class craft beers, four different styles with two from each craftbrewery, a monthly Beer Club newsletter, and each delivery always comes with free shipping to mainland North American states.
The beers chosen for the Craft Beer Club include 12 beers from the best, microbreweries in America. Most of the beers selected for this monthly beer service have won awards and been handcrafted by the nation's most talented brewmasters.
Price: $42.00/month
#8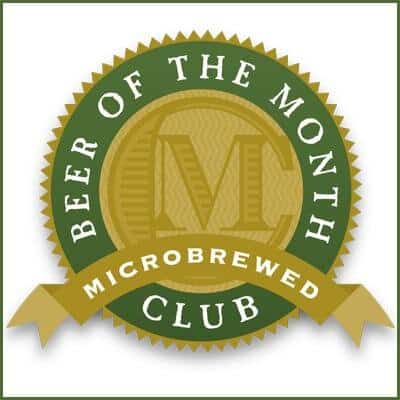 If you are a fan of microbrew beer, The MicroBrewedBeer Club is the beer club for you. This company selects hard to find beersfrom all over the United States and sources them directly to your door. Whetheryou just want a month's worth or a year's this club is the one for thoselooking to ship microbrews by computer.
For under $30 a month, you can get a twelve packof handcrafted beers complete with four different beer styles, three of eachstyle, all in 12-oz bottles or cans. Eachorder of three shipments of more gets a free bartender's bottle opener to reallypop the top off this amazing deal.
Buy beer online easily and quickly for eitheryourself or as a gift for the person in your life who is obsessed withmicrobreweries and tasting new microbrew beers.What we love about The Microbrewed Beer Club isthat it allows the customer to really personalize their shipments to get themost out of their membership.
Price: $/month
#9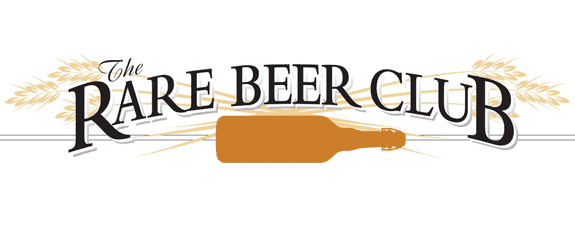 The Rare Beer Club is just what it sounds like, a club determined to bring you the rarest and most delicious beers known to mankind. This club specializes in showcasing only the hardest-to-find and most amazing beers there are in the world and bring them straight to your home.
This club's claim to fame is that Michael Jackson was once on their world-class tasting panel. The tasting panel is a group that collectively has over 100 years of experience in the brewing industry, from heading brewing operations at BJ's Brewhouse to judging at the Great American Beer Festival.
The club is 100% personalized, ensuring that you only receive beers that you would pick for yourself. The Rare Beer Club members can add more bottles of selections to both of the features beers as well as add favorites from past selections.
Limited-release, celebratory beers, and exclusive selections are the only beers this club will send you, and they are all presented in 750 ml bottles corked and wire caged. The club offers small-batch, imperial, and all extreme beers so that your shipment is widely different and amazing every single time.
Price: $37.95
#10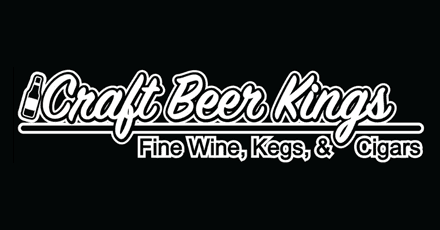 Yet another way to get fresh craft beer delivered to your door, Craft Beer Kings offers unlimited beer selections that you can order straight to your front door. Based in Long Beach, California, this local brewery distributes amazing beers fresh to your doorstep.
This site allows customers to add your favorites beers to your online cart, provide your shipping information, and viola! In a few days, your delivery will be at your house ready for you to sit back and enjoy.
Craft Beer Kings is awesome for gifts and they make wonderful housewarming, birthday, and everyday gifts!
Price: Wide Range
BUYERS GUIDE: NEVER DRIVE TO BUY BEER AGAIN
It is still hard to believe how easy and convenientit is to have delicious beers from across the country hand-picked and delivered to your front door in today's modern world.
Every single service and company on this list hasits own pros and cons when it comes to customers being able to buy beer online and make life that much easier. To make your selection easier, be sure to consider important factors such as your budget, your beer preference,and where geographically you would like to buy your beer from.
Whether you are looking for the perfect gift for your beer-loving nephew or a housewarming present for your best friend, there is a beer website for you!