*This post may contain affiliate links. As an Amazon Associate we earn from qualifying purchases.
What is breakside brewery?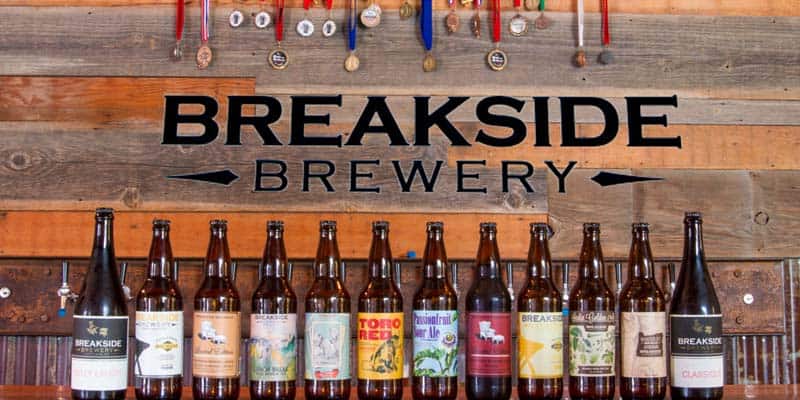 Founded by Scott Lawrence and Tony Petraglia, Breakside Brewery started in 2010 as a brewpub in Portland, Oregon. Both left their corporate jobs to pursue this beer venture, which has since expanded to three Portland-area locations, including a production brewery in Milwaukie, a suburb of Portland, where it produces 20,000 barrels annually. Breakside distributes its beers to the West Coast states, Hawaii, six East Coast states, and the provinces of British Columbia and Alberta in Canada. The brewery is known for its high-quality, experimental and innovative beers.
What Is Craft Beer and Why Is There a Need for It?
Craft beer is like any other beer in that it consists of four main ingredients: grain (usually malted barley), hops, yeast and water. What makes a beer considered a craft beer is how it is made, most often in traditional or non-mechanized ways, and who makes it, generally by a small brewery. In the United States, a craft brewery is one that is small, traditional and independent. The brewery produces 6 million barrels of beer or less per year, and less than 25 percent of the ownership or control is by a non-craft brewer. The brewer's majority of total alcohol volume comes from flavors that are derived by traditional or innovative brewing ingredients and fermentation. Craft brewers often take historical styles and put unique spins on them, developing new recipes in the process.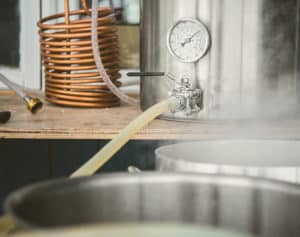 Craft beer has increased in demand because of its bold flavors and tastes and growing varieties. Craft beer also tends to have higher amounts of alcohol, usually sold at a better price than major commercial brands. Breweries, taprooms, brewpubs and restaurants have brought people together to sample new beers with each other, creating new traditions and social events. Not long ago, there were few independent and local beer establishments that had a very limited reach, with the beer scene and market dominated by major brand names. People have become more discerning with their beer and now want more variety and experimentation in their beers. They have moved on beyond what they perceived as watered-down lagers with low-to-average alcohol by volume levels. Also, people want something more original and exclusive that is not necessarily tied to a popular brand name.
CRAFT BEER BENEFITS
Craft beer is not just increasing in popularity because of its uniqueness, varieties and flavors. People are becoming more aware of its health benefits. Moderate beer consumption has shown that the risk of developing heart diseases decreases, with non-drinkers having an increased risk of unstable angina. It could also protect beer drinkers against Alzheimer's disease, dementia and other cognitive impairments. However, light-to-moderate drinking the recommendation over heavy drinking, which has been known to increase one's risk for dementia. Kidney stone risk also reduces because beer drinkers drink more fluids when they consume beer. Because beer contains dietary silicon, beer drinkers can expect increased bone mineral density. Pale ale, in particular, has the highest concentration of silicon content. Drinking beer is also said to aid digestion because the beer stimulates gastric acid secretion. Bitter acids from beer hops help in this process, ensuring that proteins are digestible. Hops also block inflammation.
Other benefits include:
Beyond health benefits, craft breweries tend to use greener, more environmentally friendly practices. They also benefit local economies and encourage the strengthening of communities by bringing people together socially. Taproom and brewery visitors are also more likely to meet the brewers onsite and learn more about how their beers are made, further enhancing the beer enjoyment experience.
LIST OF CURRENT BREAKSIDE BREWERY BEERS
To understand Breakside Brewery's beers, it's a good idea to sample each of them so that you appreciate its range and what makes its beers distinctive.
BREAKSIDE IPA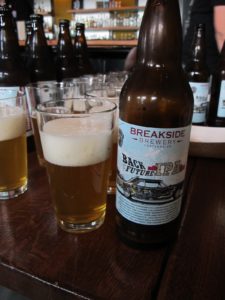 This India Pale Ale features Chinook and Citra hops and has tropical fruit and citrus aromas, along with pine and perfume hints. It has a light copper color and has apricot, guava and orange flavors, with a mild evergreen note. There is also a caramel sweetness that balances out these Northwest hops. It is available year-round, with an alcohol by volume (ABV) of 6.2 percent and 73 International Business Units (IBUs). This beer has won numerous awards between 2014 and 2018.
KIDS THESE HAZE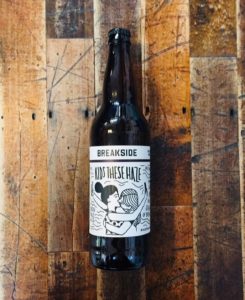 This beer was created for a project at Lewis & Clark College when the brewery's brewmaster taught a course there. It is a soft and aromatic IPA that uses tropical, juicy and punchy hops, such as Mosaic, Amarillo and Eldorado, to give the beer the flavors of orange sherbet and pineapple. This small-batch, limited-quantity beer is only available for three months, has an ABV of 6.2 percent and has 65 IBUs. It uses Two Row, Maris Otter, Light and Wheat malts.
STAY WEST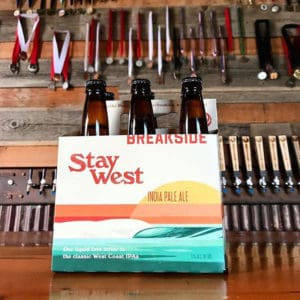 This is a West Coast India Pale Ale with mango, pineapple and apricot flavors. It uses Azalea, Simcoe and Chinook hops and Two Row, Munich, and Light Crystal malt. It's available year-round, has an ABV of 7 percent, and 63 IBUs. The beer has won a bronze medal in the American-style strong pale ale category at the Great American Beer Festival in 2017.
PASSIONFRUIT SOUR
This beer is a 100 percent sour fermented wheat ale that is conditioned on passionfruit and inspired by German Berliner Weisse. This year-round beer uses Hersbrucker hops and Light Crystal and Two Row malts and has an ABV of 5 percent and 31 IBUs. This sour, which has tart, tropical, passionfruit, acid and wheat flavor profiles, has won several awards between 2013 and 2018.
LUNCH BREAK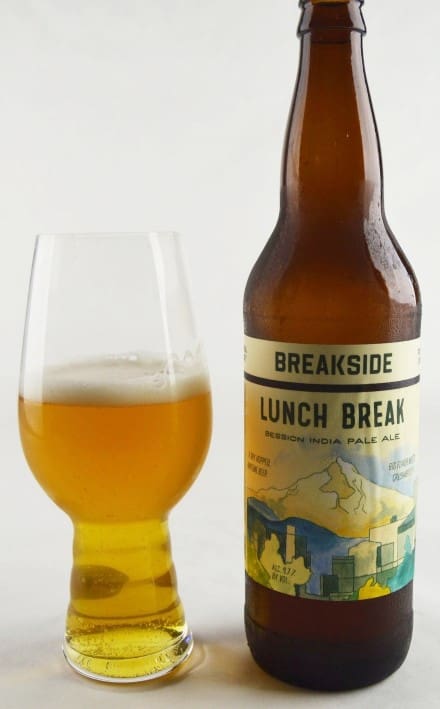 This year-round beer is a Session IPA with grapefruit, lemongrass and fruity flavors. Simcoe, Cascade and Centennial hops are used, giving the beer the aromas of orange marmalade, grapefruit and resin. The beer also uses Light Crystal, Munich and Two Row malts and it has 31 IBUs and an ABV of 4.7 percent. Lunch Break has received recognition as a top beer since 2015.
Breakside pilsner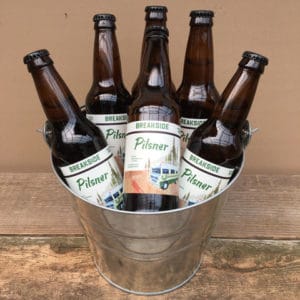 This pilsner is a traditional German-style lager that is light, crisp and refreshing, yet clean and bitter. The year-round beer utilizes Hallertau, Liberty and Mittelfruh hops and CaraPils and Pilsner malts. It has an ABV of 5 percent and 28 IBUs. This beer has been a highly ranked beer since 2013.
WANDERLUST IPA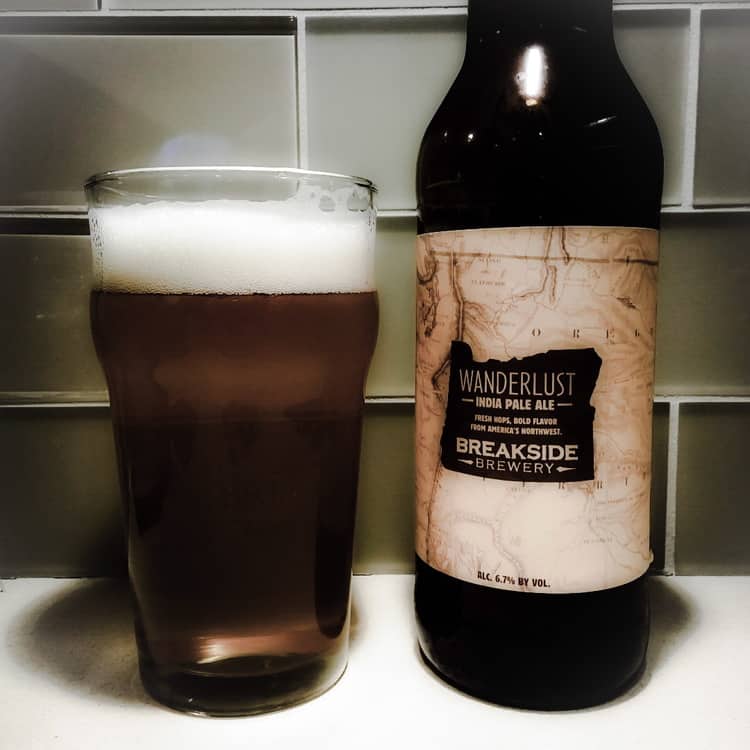 This is a golden IPA that uses Amarillo, Cascade, Mosaic, Simcoe and Summit hops, along with Munich and Two Row malts. This year-round beer has 64 IBUs and an ABV of 6.2 percent. There are grapefruit and dank notes with tropical and orange flavors and a crisp finish. The beer has won various awards since 2014.
BREAKSIDE STOUT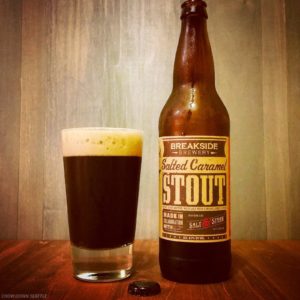 This is an old-school American stout with notes of roast coffee, aged rum, dark cherries, bitter dark chocolate and evergreen. Five malts – Black Patent, Chocolate, Roasted Barley, Torrified Wheat and Two Row – are used with Cascade hops in this dark and smooth limited edition beer, which has 6.8 percent ABV and 50 IBUs.
WISCO TAVERN BEER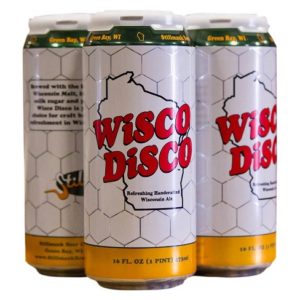 This golden ale is a limited draft beer made with Pilsner and Vienna malts and Waiti hops, which are from New Zealand. It is both a West Coast American and a classic European-style beer. The beer has sea breeze, herbal, hop spice and sweet oregano flavors, an ABV of 5.5 percent, and 24 IBUs.
TORO RED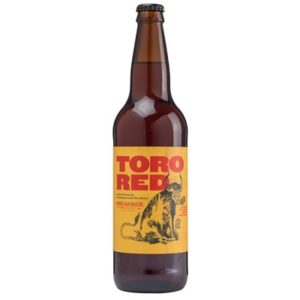 This amber ale has limited availability. With low bitterness (34 IBUs) and a dry finish, this beer has a 6.5 percent ABV and flavors of dark fruit, light smoke, sweet caramel and light chile spice.
THIRST TRAP
This is a hazy IPA brewed in small batches and is only available for three months out of the year. It's a new beer for 2018 and has an ABV of 6.4 percent and 69 IBUs. Mosaic, Chinook and Simcoe hops are used, along with Two Row, Flaked Wheat, Light Crystal and Munich hops. The predominant flavors are guava, pineapple, mango and Sauvignon Blanc grapes, and the aromas are Ruby red grapefruit, pine needles and citrus zest.
RAINBOWS & UNICORNS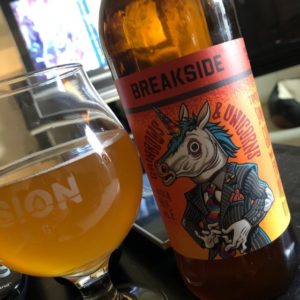 This is a seasonal Session IPA, initially made for the Oregon Brewers Fest in 2014. This light-bodied beer is brewed with flaked rice and has tropical, juicy, breakfast cereal and fruity hops flavors. There are also notes of honeydew, peach, apricot and pineapple. It has 30 IBUs and an ABV of 5.1 percent. Light Crystal and Two Row malts are used, along with Comet, Galaxy and El Dorado hops.
WHY SHOULD I DRINK BEERS FROM BREAKSIDE BREWERY?
This brewery has won many regional and national awards for its wide variety of beers. It is considered one of the best breweries in the Portland, Oregon, area and continues to expand its reach. Breakside prides itself upon pushing flavor and technique boundaries while ensuring that all its beers taste delicious. It is also motivated by the mission of enhancing relationships, building community and contributing to the pleasures and enjoyment of life.