*This post may contain affiliate links. As an Amazon Associate we earn from qualifying purchases.
Based in Boulder, Colorado, Avery Brewing was founded in 1993 by Adam Avery and his father, Larry. Adam became a homebrewer, and Larry was on the verge of retirement but still considered opening a small business. Adam convinced his father to invest his retirement savings into creating the brewery.
The business remained successful due to Adam's innovations and leadership. Avery's specialty focused in creating so-called eccentric ales and lagers that defy categories and styles.
The Avery Brewing and Its Development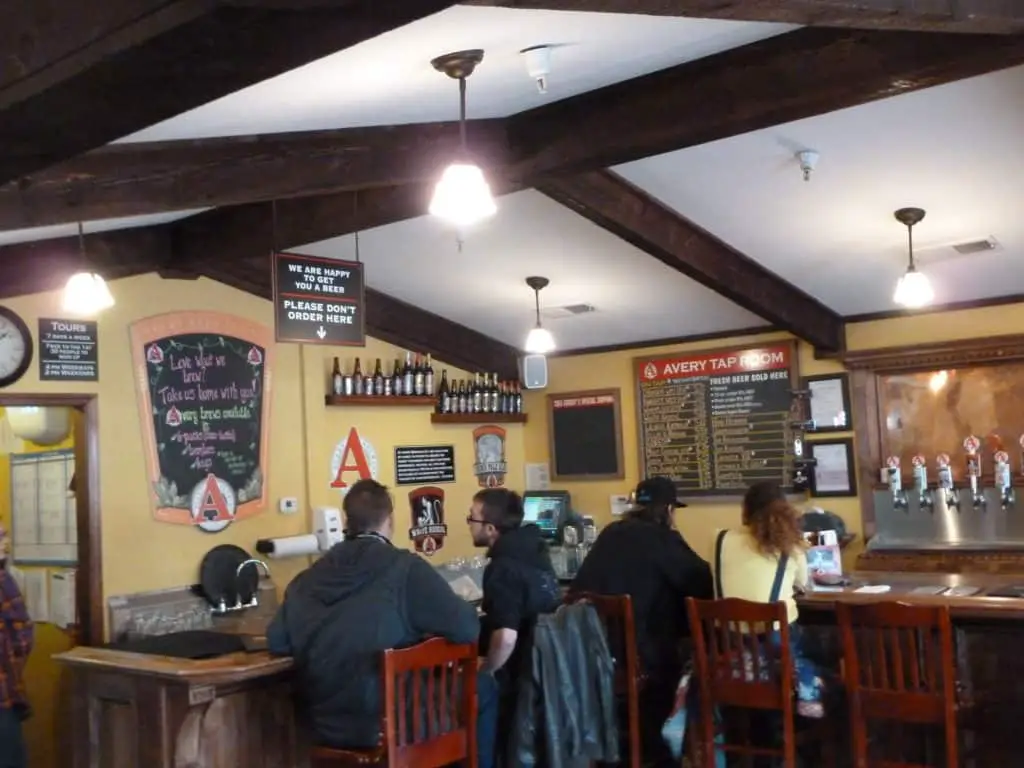 Avery Brewing produces beers throughout the year. Initially, the brewery, one of the earliest craft brewers, used a seven-barrel tank for fermenting its beers and stayed in small production. Hence, it expanded its operations, selling its beer throughout Colorado first, and then the United States.
While the brewery produces 50,000 barrels of beer in 2015, its brewing capacity doubled. Accordingly, they moved into a new 67,000 square foot facility. The production expanded to 500,000 barrels per year. In 1994, Avery gained attention for its Out of Bounds Stout. Consequently, in 1996, its Avery IPA became the first packaged IPA in Colorado.
The Operations
The brand's taproom opened in 2003, the year Avery began experimenting with barrel aging. On its fifteenth anniversary in 2008, Avery produced Fifteen Anniversary Edition, the largest batch of 100 percent Brett beer ever produced. Avery brewing then released its barrel-aged specialty beer series in 2009.
Canning operations began in 2010, and the Annual Barrel Series started in 2011. Initially a craft brewery, Avery Brewing is no longer considered one because Mahou-San Miguel purchased a 30 percent minority stake in November 2017.
Since Mahou-San Miguel remained a macro brewery, a craft brewery can only be considered as such if the ownership stake by a macro brewery is 25 percent or less.
The Advantage of Craft Beer Drinking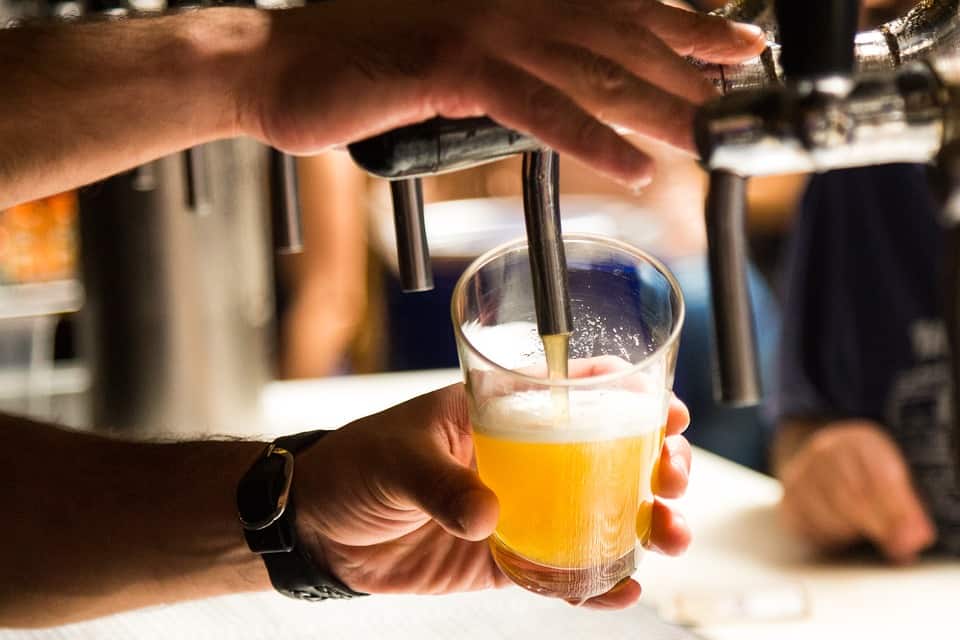 Primarily, the creation of the craft beer came into being. People wanted to drink more interesting beer than the commercially available ones. Craft breweries became known for producing beers with fuller flavor and in wider varieties. The small, local businesses drew great support from their communities, especially for brewhouses.
They took advantage of underrepresented tastes, easily entering niches. Thus, this remains generally more difficult for larger, commercial breweries. While the more industrial breweries produce lighter beers, smaller craft breweries can generate heavier, more flavorful beers, particularly India Pale Ales and Stouts.
Current Avery Brewing Beers
White Rascal
Enjoy the Belgian-style white ale all year-round. This unfiltered Avery brewing beer has an ABV of 5.6 percent and flavored with coriander and Curacao orange peel. It uses Sterling hops, House Belgian Wit Strain yeast, and 2-Row and wheat malt.
Avery recommends pairing this beer with an iceberg wedge salad. Also, the spiciness of the yeast complements the bleu cheese of the salad. This goes essentially as a budding beer enthusiast.
The Reverend
This Belgian-style quadruple ale has an ABV of 10 percent. Further, it has hints of dark cherries, molasses, and currants, with an underlying layer of spice.
The Avery Brewing beer uses Sterling hops, House Belgian Trappist Strain yeast, and six different types of malt. Also, pairing this with barbecue items spices it up even more.
El Gose
The German-style sour ale with sea salt and lime says it all. Surprisingly, the citrus tart goes with an ABV of 4.5 percent. London Ale yeast, Sterling hops, plus acidulated, 2-Row, and wheat malts are used.
Liliko'I Kepolo
This Belgian-style white ale has passionfruit, giving this spicy traditional witbier a tropical island twist. It uses sterling hops, House Belgian Wit Strain yeast, plus 2-Row and wheat malt.
This beer has an ABV of 5.4 percent and served with a grilled mahi-mahi that has mango salsa on the side.
Avery IPA
This appears as a Colorado-style India Pale Ale with an ABV of 6.5 percent. The hop-driven beer uses Centennial, Cascade, Columbus, and Chinook hops. It goes along with Munich, C-120, and 2-Row malts, and House Ale Strain yeast.
The beer remains dry-hopped with Simcoe and Idaho 7 hops. Its ideal pairing means the fried chicken sandwich with bacon and cheese on the side.
Go Play IPA
The Avery refers to as an activated India Pale Ale, which has an ABV of 5.5 percent. Sodium and potassium use such to activate this IPA. It uses Vienna, 2-Row, and wheat malt are used, along with London Ale yeast.
Also, the beer composes Columbus, Simcoe, and Idaho 7 hops. Along with the dry-hopped with Vic's Secret, Simcoe, and Idaho 7 hops.
Maharaja IPA
The Imperial IPA offers a 10 percent ABV. A high amount of malted barley gives the beer a dark amber color. C-120, 2-Row, and aromatic malts are used, along with House Ale Strain yeast and Centennial, Columbus, Chinook, and Simcoe hop.
The beer is dry-hopped with Simcoe, Idaho 7, and Vic Secret hops. It pairs well with chicken wings, legs, and thighs, the fattiest parts of the chicken.
Ellie's Brown Ale
This is an American brown ale that has brown sugar and chocolate maltiness paired with hints of nuts and vanilla. This brown ale has an ABV of 5.5 percent and uses chocolate, plus Munich, C-120, Cara Pils, 2-Row, and honey malts.
House Ale Strain yeast and Cascade, Bullion, and Sterling hops are also used. Hence, it pairs well with a routine or any other potato dish topped with cheese and pork.
Real Peel IPA
This is an IPA with a 6.3 percent ABV. It uses tangerine peel and citrusy hops such as Centennial, Cascade, Columbus, and Chinook. House Ale Strain yeast and Munich, C-120, and 2-Row malts are used.
With Simcoe, and Idaho 7 hops added for dry hopping. Grilled chicken with a teriyaki sauce remains a good food item to pair with this beer.
Bug Zapper
This sour ale is a limited-release seasonal beer that features lime zest, ginger, and mint. It has an ABV of six percent. Plus, include The sour dose is added after fermentation. Furthermore, this beer works well with roasted vegetables or salads. Make sure to use the best beer fermenter if you decide to try this.
The Kaiser
This Imperial Oktoberfest lager signifies a limited-release seasonal beer with eight percent ABV. Also, Vienna and Munich malts. Also, they combine this with Hersbrucker and Bravo hops. Lastly, it works well with sauerkraut, mustard, and roasted vegetables.
Hog Heaven
This Imperial Red IPA has an ABV of 9.2 percent with a caramel malt backbone and an intense dry-hop nose. Afterward, the brewing process involves Columbus hops with C-80 and 2-Row malts and London Ale yeast. Then, this beer goes well with meat and cheese.
Old Jubilation Ale
This winter beer is an English strong ale with a hazelnut hint and a mocha and toffee finish. Then, the ABV maintains at 8.3 percent. Black, chocolate, 2-Row, Bonlander Munich, and Gambrinus Honey malts are combined with London Ale yeast and Bullion hops. It goes well with chicken and biscuits with gravy.
Twenty-Five
This goes as an oak-aged dark ale with an ABV of 14.5 percent. It uses seven different malts and six different hops. Besides, Avery brewing describes this as full-bodied, powerful, and dynamic. Also, this beer celebrates the brewery's 25th anniversary.
Botanicals and Barrels Series
Avery has six bottled beers in this series, which are Raspberry Sour, Vanilla Bean Stout, Tangerine Quad, Apricot Sour, Ginger Sour, and Coconut Porter. All beers imply barrel-aging and available year-round.
Then, this series traces back the launch in 2016 with Tangerine Quad. Ginger Sour remains as the most recent release from June 2017.
Annual Barrel Series
This series consists of four beers. Uncle Jacob's Stout remains as a bourbon barrel-aged stout with a 15.9 percent ABV available from February through May. Plank'd go as a rum barrel-aged coconut porter with an ABV of 16.2 percent available from May through July.
Rumpkin, available from August through October, appears like a pumpkin ale rum with barrel-aged and ABV of 16.9 percent. Plus. a tweak remains as a coffee stout bourbon barrel-aged with a 16 percent ABV available every November and December.
Barrel-Aged Series
There remain 50 beers released in this series since 2009. The line dedicates the experimentation and beers the periodical release.
Additionally, the most recent release includes a Raspberry Truffle stout aged in bourbon barrels with chocolate and raspberries. It has an ABV of 14 percent, and only 1,368 cases produced.
Why Should I Drink Beers From Avery Brewing?
Avery Brewing won awards for its beers since its inception in 1993. Most notably, Boulder, Colorado became a town containing at least 20 microbreweries and ample good food. Also, Avery arguably retained its popularity in the brewery and one of the earliest craft breweries in the country.
Besides, Avery previously had three highly popular beer series that retired in 2017. Beers in the Demons of Ale, Dictators, and Holy Trinity series ages very well.
Lastly, The Reverend, Hog Heaven, and Maharaja, others, such as Czar, Mephistopheles, and Dugana ceased production, despite consistently high ratings from reviewers.
Notwithstanding the brewery's new minority stake owners, Avery dedicates its mission for the experimentation and being ahead of the curve.
As the Avery brewery grows, it moves toward year-round barrel-aged series beers and away from seasonal small-batch beers.
Featured Image: CC by A-SA 4.0, White Rascal, via Wikipedia Commons