*This post may contain affiliate links. As an Amazon Associate we earn from qualifying purchases.
Look. If you are upright and facing the right way you probably already know the last two decades have given rise to more craft breweries in the U.S. than ever. And, according to the National Brewers Association online, craft beer sales grew another 8% to the total 26 billion dollars between 2017 and 2018. But the big three – Coors, Budweiser, and Miller – continue to feel the love, too as the entire beer industry is estimated to be in the range of $111.4 billion in the US in 2018.
Moreover, according to another source, as of 2017, the tiny state of Vermont led the nation in the number of breweries per capita with 11.5, while Montana and Maine took second and third place with 9.6. Plus, with all of these new suds being brewed, many craft breweries are not afraid to take chance and bring back ancient recipes or try new, unique ones. The upshot is that the variety of new craft beers on the market is attracting more attention than ever before.
And styles like Gruit, Shanty, Gose, American IPA, cream ale, steam ale, and more are experiencing a renaissance of demand that seems to have no limit. Further, beer reviews are all the rage these days as people want to weigh in on what they are drinking, and websites like RateBeer and BeerAdvocate do just that: they put the power of rating beer in the hands of the people by allowing them to describe their experience and rate the beer on a scale of 1-5, five being the highest mark.
THE ANCIENT ART OF BREWING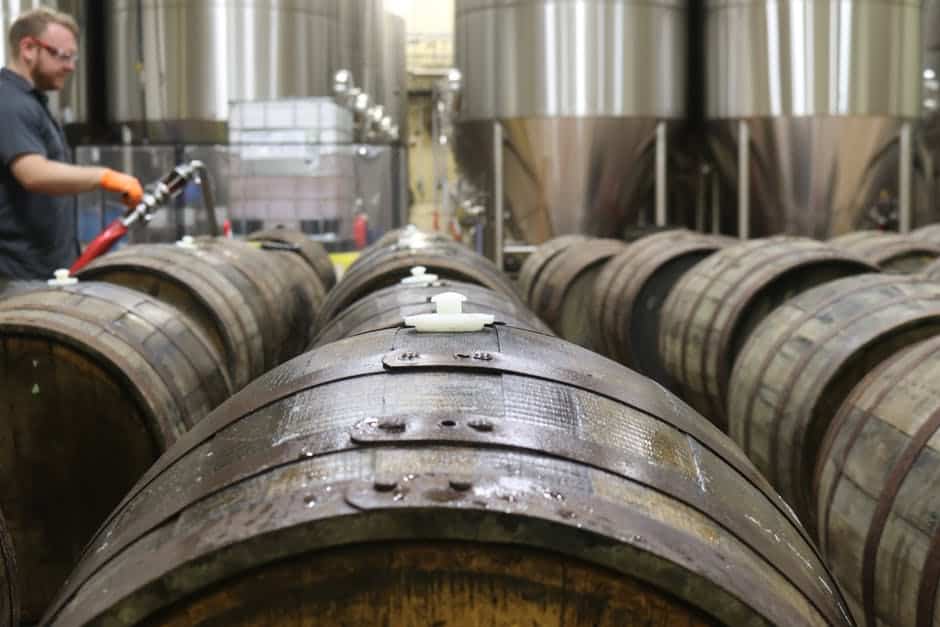 And it is not like we are talking about complicated science either. To make beer, you basically need four ingredients: water, yeast, malted grain, and hops. Add it all together. Let it get happy for a week or so. Condition it if desired. And drink. Simple. Uncomplicated. Beer.
And its old, too. As it turns out, beer has been around for centuries, and no one really knows how old the craft of making it really is, or if the first brew was planned or happened to be just a happy accident. There is a popular anecdotal story relayed by noted beer author, Horst Dornbusch that tells of some ancient agrarian societal member who had set some bread aside in a corner of his home for some reason.
The bread got wet and sat for a week or two and did not go bad. When it was eventually found that the liquid pooled in the bottom of the container smelled earthy and yeasty and tasted delicious, the man tried to replicate the process. In those moments, beer was born. Though this allegorical story cannot be verified, you can easily see how it could have happened.
Under a more anthropological lens, however, we can narrow down when more exactly in history when this could have happened. And it probably took place during a time when the human race was transitioning from a foraging and collecting society to a more productive, agrarian one. This gradual transition happened sometime between 9000-7000 BC in the Near East in an area called the Fertile Crescent.
The upshot is that many historians are inclined to give credit to the invention of beer and brewing as a craft, as the ancient Sumerians kept records mentioning prehistoric Eurasian cereal grains cultivated for brewing called emmer.
Dogfish Head Brewing Co., out of Delaware, has a whole series of beers brewed with ancient grains from recorded or supposed recipes including brewing in the style of Gruit, Belgian Kriek (anything Belgian, really), and Mead. As there was no such thing as hops cultivation at the time, beer was pretty much brewed with whatever the brewer had on hand that was fermentable at the time.
THE REASON BEER IS BEER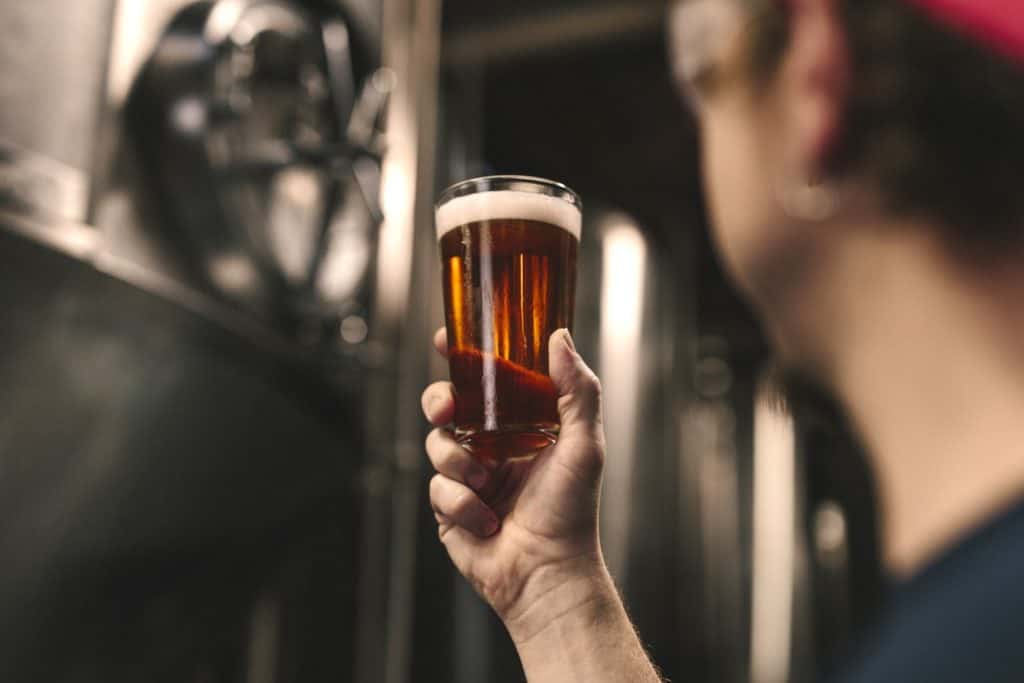 But, in the beginning, not all beer was good beer, and, even in Medieval times, it was decided that recipes should be perfected and techniques sharpened. It was inevitable, then, that the task of perfecting the perfect brew fell to the folks with the most time on their hands: women and monks (especially since men were doing important things… like slaughtering each other).
And no other culture took up this mantle more seriously that the Germanic peoples. As The German Beer Institute (GBI) online notes, Germans have been brewing ales for at least the last three thousand years, including traditional dark lagers for about five centuries, blond, crisp, clean lagers for a little under 150 years, and pilsners for a little over 50 years.
Moreover, though German is known as the land of the lager, some historians have even suggested that the pagans of northern Europe called their beer "öl," a very guttural, German-sounding word which some suggest as the root of the modern word "ale." However, since these civilizations could neither read nor write, there is no solid evidence to back up these theories.
The upshot, though, is that Germans are thought to have been regular brewers since about 800 BC, and archaeologists have even uncovered the burial site of a well-to-do German of that time period that supports the notion. The tomb that was uncovered contained crocks of beer and traces of bread – the standard raw material for the grain mashes of yore.
Moreover, the Germans even found a way to commercialize and regulate brewing before anyone else. And, early on, the punishment for making bad beer in Germany was commonly accepted by all as death. It even noted by some historians that anything less than a stiff pour was also punishable by death and, if you think that was tough, consider the German Purity Law of 1516 that allowed for the use of only three ingredients across all Germanic lands.
BEER REVIEWS: SIX MOST POPULAR BEERS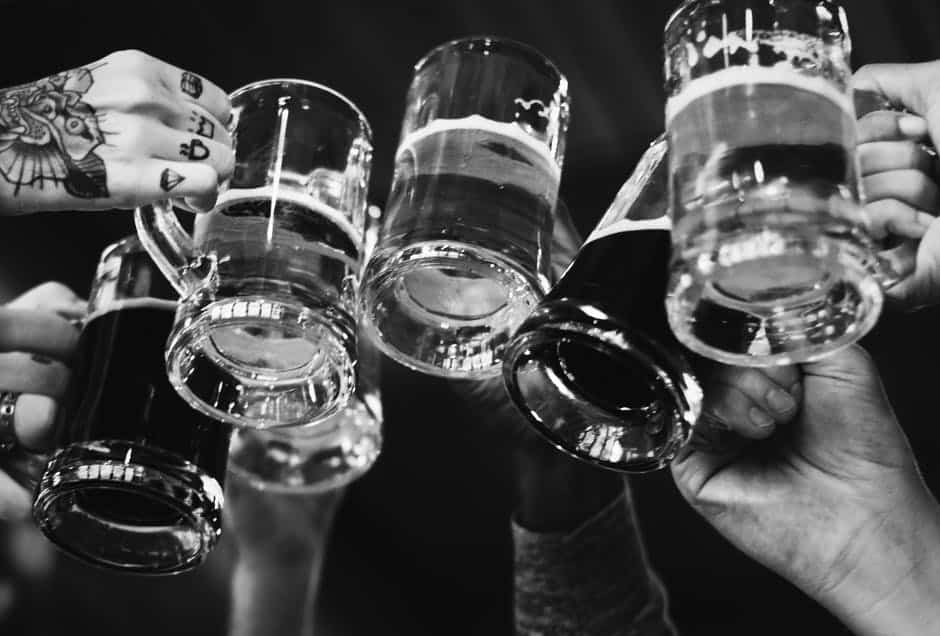 So, now that we are all caught up on our history, we can get to our list, as you want to know about the most popular beers right now. Well, we have parsed the beer reviews, compared the prices, read the write-ups, and consulted the BJCP style notes to bring to you our list of the six most popular beers according to beer reviews.
But before we begin, please note that the way beer reviews generally work is that current beers tend to be more popular, as they are… current.  As a point of distinction, that means any classically awesome beers that have been popular in the past tend to get overlooked. Of course, there are exceptions, and we will try to list them here. So, without further ado, let dip into the suds as we count down popular brews, beer reviews style.
6. New Belgium La Folie
And what could a good beer reviews blog be without naming the best sour ale? Of course, when in Belgium, have a Belgian fruit beer, ale, double, triple, or sour ale, but when in America you have got to go with a New Belgium Ale, one of the few U.S. brewers who has been brewing Belgian-style ales for more than a decade. Sour ales have exploded in the U.S. over the past decade, so it is even more impressive that New Belgium Brewing set up shop in Colorado in 1997.
La Folie is a Flemish-style brown sour ale aged oak barrels, and the result is a sharp and sour beer with hints of cherry and plum. With an ABV of 7 and an IBU of 18, the beer pours deep mahogany and puckers your mouth, leading to a smooth, round finish.
Food & Wine lists it in the top 25 beers of all time and Paste Magazine online lists it in their Top 143 Sour/Wild Ales list. For our money, Ommegang's Rosetta, which is a Belgian Kriek lambic, is an excellent sour ale as well, though it is much different than La Folie.
5. Hill Farmstead Brewery Ann
Rated as the top craft brewery in the world in 2017 by RateBeer, Hill Farmstead Brewery hit the ground running with some distinctly awesome beers in both traditional and experimental styles. Owner and head brewer, Shaun Hill often names his creations on departed family members, and his IPA and barleywines have generated a cult-like following in amongst the green hills of Vermont.
But, rather than exclusively following any style, in particular, Hill loves to experiment, and one of his experiments (session beers) resulted in a glorious amalgamation of brewing techniques that were aged "in the presence of local microflora." The upshot, of course, was Ann, the wine barrel-aged version of Anna, the Hill's famous Honey Ale (and the name of Shaun's grandfather's sister).
It is unusual for a session beer to be so universally accepted, as they tend to be eclectic and reflective of the brewer's tastes, but Ann rates #15 on RateBeer and #53 on BeerAdvocate. The 6.5 ABV beer comes in 750ML bottles, and the session suds were also ranked #11 on The Daily Meal'sThe World's 50 Best Beers for 2018 Ranking list.
4. Sierra Nevada Celebration Ale
Nothing says Merry Christmas like a great, fresh-hopped ale, and Sierra Nevada Brewing has been making hop-forward beers for a very long time. Originally brewed in 1981, Celebration Ale is most likely going to be overlooked in many new beer lists, but it ranks #1 on Food & Wine's25 Most Important American Craft Beers Ever Brewed list, and that says a lot.
Bursting with hoppy goodness, this 65 IBU beer is boiled and fresh-hopped with Cascade, Centennial, and Chinook hop. Celebration has always been sold as a seasonal winter holiday release because the first hops harvest of the Fall happens in September, which means Celebration hits the stores in October and that is the perfect time to help usher in the icy cold holidays of Winter.
At 6.8 percent ABV, you can get this quintessential American Pale Ale nationwide, although the brewery, itself, is in Chico, California.
3. The Alchemist Heady Topper
The double IPA has been so good for so long, how could we not give the nod to this venerable unfiltered bitter beauty born sometime in the mid-2000s. Biometrics is the key to this delicious, juicy American IPA, and it has been said that John Kimmich (the Alchemist) even developed his own strain of yeast to better unlock the citrusy sweetness of the hops and develop all of those beloved dynamic can-conditioned flavors.
Sold in 1 pint four-pack cans, Heady Topper and its brewers have survived a hurricane, a flood, and at least two moves, and, still, it is one of the most beloved IPA's in all of America (despite having been primarily distributed only within a 25-mile radius of its origin) and sits tucked away in the hills of the Green Mountain State. Moreover, Heady is ranked #5 on 25 Most Important American Craft Beers Ever Brewed list, as well as bagging number six over all on Beer Advocate's top beers of all time list.
Plus, at 8 percent ABV and 75 IBU, it is not going to blow you away too much of anything. Heady is balanced, juicy, hoppy goodness in a can that is really is all about the biometrics, baby.
2. Russian River Brewing Pliny the Elder
We know. We know. We have already covered IPA's, but no other country has taken up the India Pale Ale torch and made it its own quite like America. Did you know that the Yakima Valley in Washington State produces 75% of the world's hops?
Well, Pliny is a double IPA that hails from the West Coast and takes full advantage of this fact, featuring West Coast hops stewed together in a brew that is extremely technically difficult, expensive, and time-consuming to get right. Coming out around the same time as Heady Topper, Piny is to the West Coast what Heady is to the East. However, you could argue that Bell's Brewing out of Kalamazoo, MI also makes a mean double-hopped APA.
The upshot is that Pliny is an 8 percent ABV, rich, complex IPA that is piney, citrusy, juicy, and delicious. It is now widely available throughout the U.S. thanks to increased distribution, and its mellow hoppy flavor, copper color, or rich, citrusy essence continues to be a mind-bending and mysterious experience. It also makes every list we have consulted for this blog.
1. Founders KBS:
It seems 2018 is the year of the dark beer, as six of Beer Advocate's top-ten-rated beers are in the stout style. Moreover, 9 out of 10 RateBeer top picks are dark as well.  So, if we had to pick one beer to rule them all in the current beer climate, and we do, Founders Brewing Company Kentucky Breakfast Stout takes the cake for the best Imperial Stout of 2018.
It is accessible, affordable, dark, and delicious. And, it cracked both the top 50 in Beer Advocate's Top Rated Beers List and Rate Beer's top 20. In fact, the Michigan-born brewery is well-known for their dark offering, and their Canadian Stout and Porter also tend to rank high in beer reviews.
Of course, you get all of the coffee and toffee notes, coating mouthfeel, and used engine oil appearance that marks the proper Stout style, but this beer is also bourbon-barrel aged, and Founders uses old gypsum mines to do the work for them. It is also said that the stable temperature and humidity of the mines helps to maintain a consistency to the aging of the product, so that may help explain why this stout fly off the shelves at under $25/4-pack.
But, beware, the high-altitude (alcohol) stout can creep up on you and 12.3% ABV and 70 IBUs never tasted as smooth. Stout beer was traditionally brewed so that field and farm workers could get a liquid lunch on the fly, and KBS is no exception to that history, with an estimated 369 calories per 12 oz serving. This dark beauty rated number six in the Business Insider's20 Best Beers in the World article and bagged 31st out of 50th position on the Popular Mechanics50 Best American Beers list.
BEER REVIEWS WRAP-UP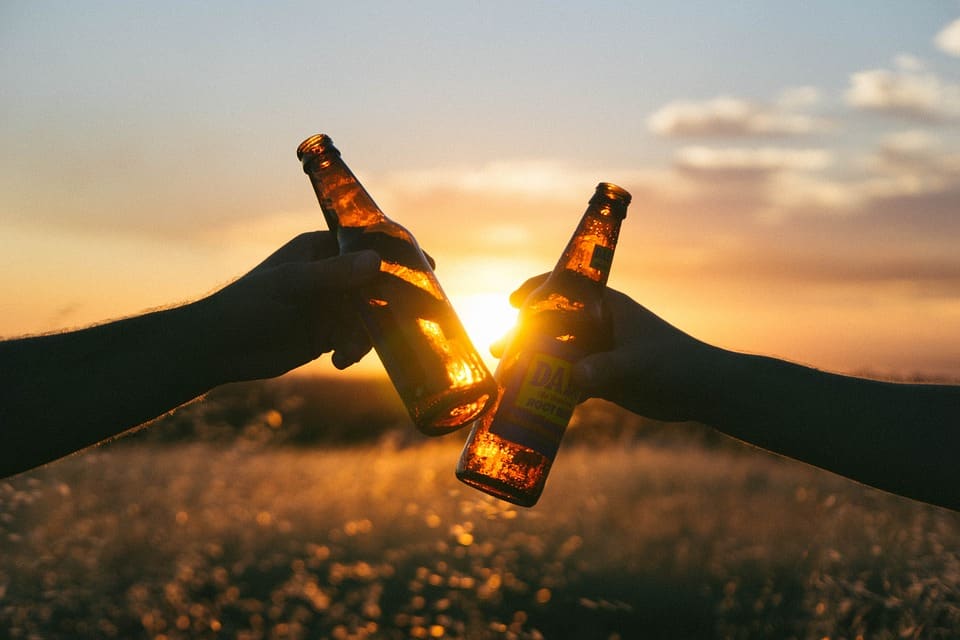 Whew. That is a lot of beer talk and we only covered six brews. We didn't even get to porters, barleywines, brown ales, or Scottish/Irish styles. Plus, there is obviously something for the history of brewing in the U.S. in terms of West Coast steam ales, cream ale, pales ales, amber ales, and others. Seriously, we could fill up another entire blog about this stuff.
But, for now, we hope you have enjoyed our introduction to beer reviews and a taste of some of the most popular beers in the country right now. We know we haven't covered them all, but from New England to the West Coast and parts in between, we've given you some of the most popular and influential beers in 2018.